The Power of Partnership: Adelante Phoenix!
Several decades ago, Chef Michael Brown was so inspired by the Cajun-Creole cooking he tasted on a trip to New Orleans that he decided to combine his culinary creativity and entrepreneurial skills to launch Jamburritos Cajun Grill, his award-winning food truck in downtown Phoenix. The menu features his unique culinary creation, a jamburrito, which consists of jambalaya wrapped up like a burrito.
His thriving business is one of many that have benefited from a revitalization that has taken place along a transit line in Arizona's Maricopa County, one of the country's fastest-growing and culturally diverse areas. In addition to Brown's truck, the area now has a newly renovated charter school for low-income students, 222 new units of transit-oriented affordable housing and a 70-bed residential facility for low-income residents. Indian, Middle Eastern and Asian restaurants have sprung up along the popular Spice Trail.
Each of these projects has been funded, in part, by an innovative local partnership working to address the area's diverse cultural and economic needs. It all began in 2008, with the opening of a 20-mile light rail that runs through Phoenix, Tempe and Mesa — a region where 30 percent of the population is Hispanic or Latino, 20 percent are immigrants and the poverty rate is above the national average.
While the new transit ensured that people could get to places more easily, there were no guarantees the many immigrant, working-class and diverse communities along the corridor would benefit from the inevitable development to follow.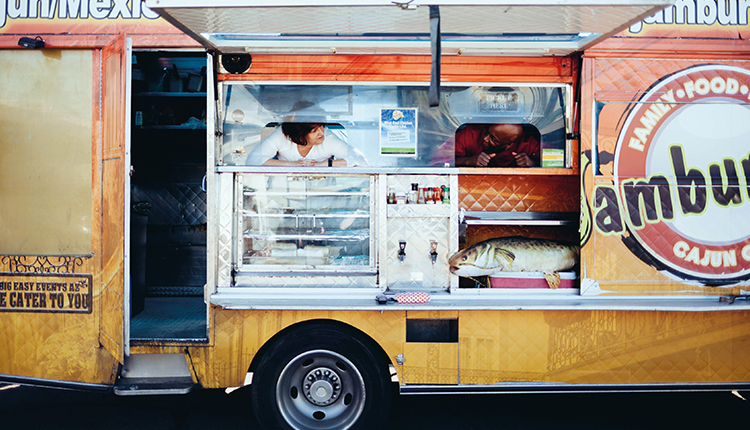 A coalition of committed local partners, Adelante Phoenix!, has banded together to make sure they do. In 2014, JPMorgan Chase awarded the partners — Raza Development Fund, Neighborhood Economic Development Corporation, MariSol Federal Credit Union and Trellis — $6 million for their innovative proposals. Focusing on low-income housing, education, healthcare, community development and financial services, the group has taken a thoughtful, ambitious and culturally competent approach to development.
Adelante Phoenix! has made an impressive impact. Over the course of three years, the partnership issued nearly 900 loans, amounting to over $32 million, and leveraged an additional $180 million in outside financing. This resulted in 51 small business loans — one of which financed a new wrap for Brown's food truck — as well as 128 jobs created or preserved, and over 700 units of affordable housing.
And the work is far from done. As the city makes plans for the light rail's extension, Adelante Phoenix! is doubling down on its commitment to underserved entrepreneurs, in support of a healthy small business ecosystem in South Phoenix.