I need to look no further than my own city to be powerfully reminded that even in today's thriving economy, far too many people are still being left behind. The Washington, D.C., region has a vibrant and growing economy, yet almost one-fifth of the District's population is living in poverty. Just blocks from the U.S. Capitol building sit neighborhoods struggling with 20 percent unemployment rates where fully half the children live below the poverty line.
The opportunity gap in Washington, D.C., is stark, unsustainable and unconscionable — but it's not unique. On the contrary, we see it playing out in far too many communities. It's a challenge JPMorgan Chase is tackling head-on in D.C. — where, in 2017, our firm committed $10 million to expand economic opportunity in some of the District's most underserved neighborhoods.
Through our model for driving inclusive growth, we are undertaking significant, long-term and coordinated efforts in communities around the world. These initiatives are focused where we believe we can have the greatest impact: building job skills, expanding small businesses, revitalizing neighborhoods and promoting financial health.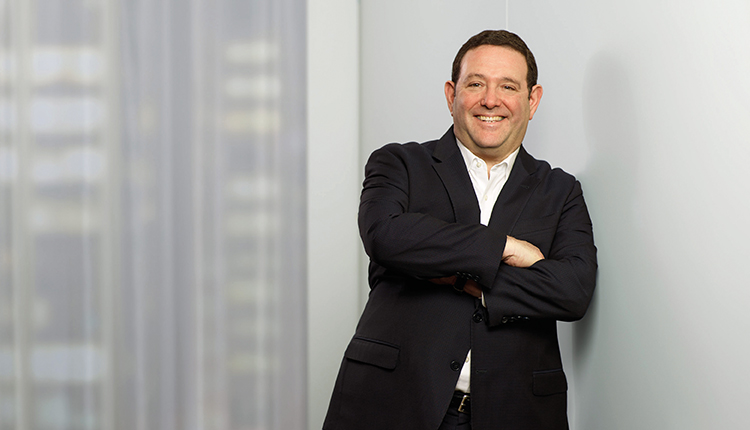 To create change at the scale and pace needed, we're leveraging the full suite of our firm's resources and capabilities — capital, data, analytics, expertise and relationships — and deploying them to maximize returns for our communities. We are approaching these efforts with the same long-term investor mindset and management rigor we apply in our business, making data-driven investments and evaluating, learning and adjusting as we go. We have hired top talent with deep knowledge and experience and are providing them with the platform to make a meaningful impact.
When our efforts move the needle, we are rapidly scaling them. In 2015, for example, we helped launch the Entrepreneurs of Color Fund to provide much-needed capital to Detroit's minority-owned small businesses. By 2017, we had nearly tripled the fund's size, and this year we seeded similar funds in San Francisco and New York City's South Bronx.
"Across our work, one insight has emerged as arguably the most crucial: Meaningful collaboration is essential for genuine progress."
In Detroit, the unprecedented spirit of cooperation among civic, business and nonprofit leaders inspired our firm to commit $100 million to support the city's turnaround, and it has been instrumental to the progress we've seen there since. It enabled our firm to exceed our initial commitment two years ahead of schedule — and to expand it to $150 million by 2019.
In 2017, Fortune magazine highlighted our work in Detroit and ranked JPMorgan Chase No. 1 on its list of companies that are changing the world. Fortune also ranked our firm 10th on the magazine's list of "The World's Most Admired Companies of 2018." In addition, JPMorgan Chase was selected as winner of The Queen's Award for Enterprise for Promoting Opportunity in the United Kingdom. This recognition is something we are deeply proud of and, more importantly, it underscores the effectiveness of collaboration in driving change.
When we see this collaborative spirit at work in a city, we know the conditions are right for our firm to make a meaningful contribution. We saw it in Washington, D.C. We also saw it in Chicago, which is why in 2017 we made a $40 million commitment to that city to help put economic opportunity in reach for more of its residents.
In my work at JPMorgan Chase and throughout my career, I have seen that no matter where you live around the world, we all share similar aspirations, hopes and dreams. I truly believe there is no more important work we can do — or better investment our firm can make — than in helping more people achieve them.
Peter L. Scher
Head of Corporate Responsibility
and Chairman of the Mid-Atlantic
Region, JPMorgan Chase & Co.