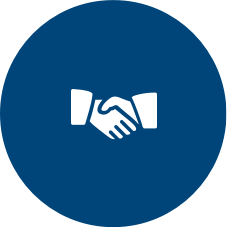 Advancing cities embrace collaboration as a fundamental principle. They promote solid partnerships across the business, nonprofit and political sectors to solve pressing problems. And by uniting around a common vision and shared goals, partners are able to put aside their differences and play their part to find solutions. The most successful collaborations leverage the unique strengths, skills and resources of each partner, making the whole stronger than the sum of its parts.
Cities that foster collaboration have: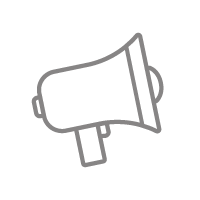 Strong political
leaders
with the will, skill, commitment and courage to put political beliefs aside and make the tough decisions necessary for their cities to thrive.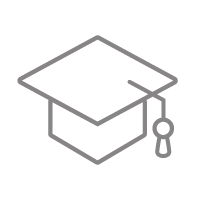 Deep nonprofit expertise
so these organizations can work deliberately and thoughtfully to create opportunity and deliver and sustain change in the community.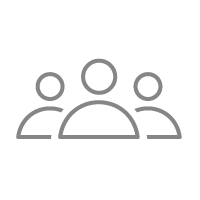 Private sector engagement
with an understanding that business has an essential role to play in solving urgent challenges — and that doing so is good for business.
"It's a powerful force for good when public institutions and private sector leaders form partnerships to prepare our youth for high-skill, high-wage jobs."
Mike Rawlings, Mayor of Dallas, Texas
Greater Washington Region
Working across sectors, geographies and jurisdictions is not easy. It takes planning, strong civic and business leadership, and a commitment to do what is right for the long term. This is the philosophy behind the Greater Washington Partnership (GWP). This coalition of civic-minded business leaders is collaborating to drive growth and create economic opportunity from Baltimore to Washington, D.C., and to Richmond, collectively the seventh-largest regional economy in the world. In joining together, the members of GWP saw not only tremendous economic opportunity for the region but also the challenges that needed to be addressed if the region were to grow within the global economy.
One of GWP's key areas of focus is helping people build the skills that employers need — and that are the ticket to entry for well-paying, in-demand jobs in the region's fast-growing technology sector. GWP recognized that one of the best ways to strengthen the tech talent pipeline is to build a connection between employers and educators. That's why, with support from JPMorgan Chase, it is developing a region wide system for collecting information from employers about the skills and qualifications they need, and sharing it with educational partners across the region, from higher education to high schools. Educators can then use that insight to design curricula that prepare graduates to enter the labor market and seize the career opportunities the region has to offer. This effort is the cornerstone of JPMorgan's New Skills for Youth Greater Washington Initiative, where five regional school districts will build their capacity to offer high-quality career pathways to local students so that more of them are able to take advantage of the region's economic growth.
With better labor market information like this, GWP is putting its cross-sector, problem-solving ethos into action through the Capital CoLAB (Collaborative of Leaders in Academia and Business). Launched in 2018, CoLAB brings together 12 area universities and 14 regional employers — including JPMorgan Chase — to strengthen the digital capabilities of the region's workforce. One way CoLAB works is by creating region-specific credentials, developed jointly by business and universities. In a region that has the third-largest digital technology workforce in the United States, better data and partnerships across business and education are a surefire way to boost economic growth and create new avenues of opportunity.
Creating the workforce of the future is an ambitious task. But the Greater Washington Region is showing that when the public, private and nonprofit sectors work together, anything is possible.
Cutting-Edge of Nonprofit Leadership
JPMorgan Chase works to help nonprofits accomplish their essential missions. While these organizations work tirelessly on urgent issues, they sometimes don't have the resources to dedicate to management training. For the first time, JPMorgan Chase is offering Leadership Edge, the firm's in-house leadership development program, to nonprofit leaders in Washington, D.C., and Chicago. Through the program, these leaders enhance their individual and team-building skills, from problem solving to managing talent. In 2018, 50 nonprofit leaders attended the two-day training — and then went back to their organizations to immediately put into action new skills and tools to help increase their operational capacity in continued pursuit of their mission.