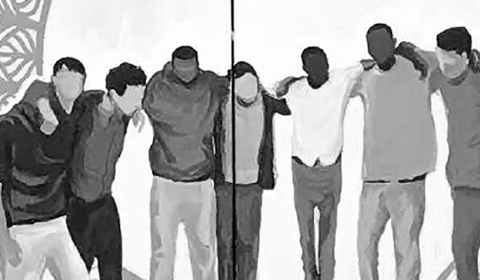 AdvancingCities
Expanding Opportunity Through AdvancingCities
Five years ago in Detroit, JPMorgan Chase set out to test a new model for how businesses can play a greater role in improving the lives of people in the communities they serve. Our strategy was to focus on key drivers of inclusive growth where we could directly leverage our core business expertise, making data-driven investments where we could genuinely move the needle.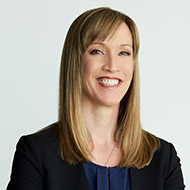 The initial results in Detroit far exceeded our expectations — small businesses were launched, Detroiters secured training and landed good jobs, and new commercial space and housing in neighborhoods were developed. As a result, we not only expanded our commitment in Detroit but also put our model for impact into motion in Chicago, the Greater Washington D.C. Region and Greater Paris.
With AdvancingCities, we are doubling down on our commitment to drive inclusive growth and are dramatically expanding the number of people and places we reach.
AdvancingCities reflects valuable insights we have gained along the way.
For example, we have seen the critical need to fill the gap between philanthropic and market-rate capital, which is why up to half of our $500 million commitment is earmarked as low‑cost, long-term loan capital.
We have witnessed the power of competition to drive results, so the AdvancingCities Challenge invites communities to compete for funding to accelerate solutions that create more economic opportunity for their residents.
Finally, we have found that our firm can be a powerful vehicle for attracting additional investment. Based on our experience, we expect AdvancingCities to leverage an additional $1 billion in outside capital to invest in communities around the world.
AdvancingCities is JPMorgan Chase's largest and most ambitious corporate responsibility effort yet. I am thrilled to be leading this initiative, and to be part of a company that believes business has a responsibility to help solve real challenges in our communities.
Model for Impact
JPMorgan Chase's model for impact focuses on four strategic drivers of inclusive growth, and it reflects what we believe are the essential ingredients for creating a lasting impact in our communities. We are putting this model into action through significant, long-term and data-driven investments that leverage our firm's expertise, capital, data, technology and global presence.
AdvancingCities is JPMorgan Chase's $500 million, five‑year initiative to drive inclusive growth in cities around the world. Through this groundbreaking effort, launched in September 2018, we are combining our philanthropic and business capital to expand opportunity for those who are being left behind in today's economy.
Signature Cities
We are making large-scale investments in cities around the world where the conditions are right for success and broader, deeper investments are needed to drive inclusive growth, most recently Greater Paris. This model applies insights from our work in Detroit, Chicago and the Greater Washington D.C. Region.

AdvancingCities Challenge
The Challenge is a competition to source and seed creative, collaborative and sustainable solutions that address cross-cutting challenges to help more people benefit from a growing economy. Through the Challenge, we will make commitments in up to 30 communities across the United States.
Learn more