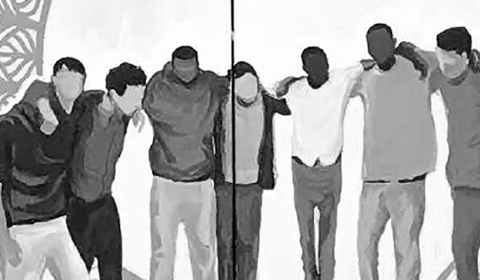 AdvancingCities
Investing in Opportunity, Detroit
What Are We Doing?
Detroit exemplifies both the challenges many cities wrestle with as they work to create greater opportunity for their residents and the conditions for solving them. It is also a city where our firm has been doing business for more than 85 years. That's why in 2014, JPMorgan Chase invested in Detroit's comeback and established it as the proving ground for our model for driving inclusive growth in other cities.
We made a five-year, $150 million commitment to Detroit, and we are deeply proud of the impact we have made so far. We are also committed to continuing to help ensure that Detroit's economic turnaround translates into lasting opportunity for its residents, especially those who have not yet benefited from the city's recovery.
JPMorgan Chase's $150 million, five-year* investment
13,573
people participated in workforce programs
1,632
units of affordable housing were created or preserved
13,180
people received services to improve their financial health
2,067
jobs were created or retained
4,387
small businesses received capital or technical assistance
* Commitment made in May 2014.

Through our existing business efforts in Detroit, JPMorgan Chase:
increased our minimum wage to $16.50/hour, and closed nearly $150M worth of deals though our Community Development Banking business in vulnerable neighborhoods since 2014.
Putting the Pieces Together in West Village
West Village has all the building blocks of a great neighborhood: It's a designated historic district with beautiful architecture and diverse housing stock, is highly walkable and is near midtown and downtown. But like in many of Detroit's neighborhoods, the economic boom that is so visible in midtown is still not fully apparent in West Village. Meanwhile, research from the JPMorgan Chase Institute found that residents of Detroit's neighborhoods had to travel long distances to access everyday goods and services — with low-income residents having to travel more than 15 percent farther than high-income ones to get the things they need.
Through a coordinated set of investments, JPMorgan Chase is working to ensure Detroit's revitalization extends to more neighborhoods like West Village — and that West Village residents can get more of what they need without having to leave the neighborhood.
The Coe at West Village — a $4 million mixed‑income, mixed-use development that opened in November 2017 — is a case in point. The first new mixed-use construction project in the neighborhood in over 30 years, The Coe was made possible by financing from the Strategic Neighborhood Fund, which JPMorgan Chase helped establish in 2016.
Today, The Coe's eight townhouses and four apartments — 20 percent of which are set aside as affordable housing — are fully leased. Meanwhile, The Coe's first-floor commercial space is bringing new retail to the neighborhood. One of those businesses is Life Cycle Delight, a yoga and spin studio that received funding from Motor City Match, a Detroit small business development initiative supported by JPMorgan Chase.
Our firm is also giving small businesses in West Village and across Detroit a boost through the Entrepreneurs of Color Fund. Thanks to a loan from the Entrepreneurs of Color Fund, Detroit Vegan Soul — a popular vegan comfort food restaurant in West Village — was able to expand to a second location in the Grandmont Rosedale neighborhood.
Ensuring underserved neighborhoods benefit from economic growth requires putting the pieces together — which is exactly what our firm is doing in West Village.
Great work is happening in neighborhoods and communities across Detroit. The city's strong partnership with JPMorgan Chase is helping small businesses access capital, train workers for good-paying jobs and increase the availability of affordable housing.
Debbie Stabenow, U.S. Senator, Michigan
Strategic Neighborhood Fund
Innovative financial solutions are the critical lifeblood of neighborhood revitalization. The Strategic Neighborhood Fund (SNF) — an initiative that brings together community developers as well as private, philanthropic and public capital to help distressed neighborhoods — is one such solution.
A collaboration between Invest Detroit, the Detroit Development Fund and Opportunity Resource Fund, SNF was established in 2016 with the help of a $5 million Partnerships for Raising Opportunity in Neighborhoods (PRO Neighborhoods) commitment from JPMorgan Chase. The Coe is just one of the projects developed by SNF over the past two years. Now, SNF is working to raise an additional $130 million to revitalize seven more neighborhoods in Detroit, on top of the three it already oversees. In February 2019, our firm committed another $15 million in new low-cost, long-term capital and philanthropy to help ensure SNF's efforts are sustainable and benefit lifelong Detroiters living in the neighborhoods.
Changing the Face of Real Estate Development
When Chase L. Cantrell was working as a real estate lawyer in Detroit, it struck him as odd that in this majority African American city, the vast majority of his clients were white. "I am a native Detroiter, and I didn't feel like my clientele reflected my city," he says. "I began to ask myself: Where are our African American developers?"
That was in 2016, and Cantrell had a front-row seat to the development boom underway in his hometown — and to see who was reaping some of the benefits. "If you don't see black and brown faces doing the work that's changing your city," he says, "it's frustrating and it is going to impede progress." So Cantrell decided to do something about it. He left his law job and launched Building Community Value, a nonprofit dedicated to creating a more diverse pipeline of developers by teaching Detroit residents the ins and outs of real estate development.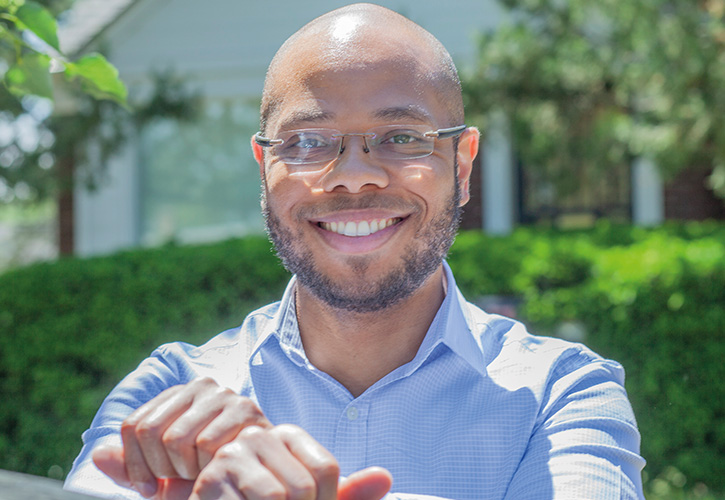 Meanwhile, the nonprofit community development financial institution Capital Impact Partners (CIP) was coming to a similar conclusion about the need to make Detroit's developer talent pool more reflective of the city's diversity. So in 2017, CIP launched the Equitable Development Initiative, with support from JPMorgan Chase. The program provides minority developers with training opportunities and access to capital to help empower them to participate in the city's economic recovery.
Cantrell was a member of the first group of aspiring developers to complete the program; after all, if he wanted to strengthen Detroit's homegrown development talent, there was no better place to start than with himself. "I was used to the legal nuts and bolts like pro forma development and tax credit analysis," he says, "but it was really useful for me to have conversations with developers who have been in the trenches." Participating in the program also helped Cantrell and CIP identify ways their organizations could collaborate by supporting developers at different phases.
"The face of real estate in most large cities is not black or brown," notes Cantrell. But with his and CIP's help, in Detroit that's bound to change.