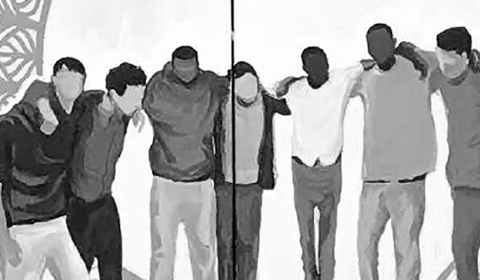 AdvancingCities
Investing in Opportunity, Greater Paris
What Are We Doing?
With its stunning architecture, charming squares and rich history, Paris is truly a "city of cities." But like many major cities around the world with vibrant centers of commerce, there is more to Paris than meets the eye. While the city center shines brightly, 1.5 million people in Greater Paris live with poverty, unemployment and homelessness. In France, 5.3 million people — 8 percent of the total population — have an income of €12,000 or less, which is about $14,000 or less.
It is undeniably clear that too many people in areas across Île-de-France, particularly in Seine-Saint-Denis, have been shut out of a growing global economy.
We are pleased to support responsible companies like J.P. Morgan, which is promoting inclusive employment for more residents of the department of Seine-Saint-Denis with this large philanthropic investment. It's part of their commitment to promote economic opportunity for the most vulnerable people. This area has a great pool of diverse talents and small business entrepreneurs, and we look forward to [collaborating] with J.P. Morgan and other organizations to equip [these residents] with the skills and resources that they need to contribute to our country's economic growth.
Muriel Pénicaud, French Minister of Employment
In 2018, JPMorgan Chase made a $30 million, five-year philanthropic investment to provide underserved residents and local entrepreneurs across Greater Paris access to greater economic opportunity. This doubles the firm's philanthropic investments in the Greater Paris area and is the first commitment as part of our new AdvancingCities initiative.
We are applying insights from our work in U.S. cities and our history in Paris, and using our firm's proven model for impact, to break down barriers in Greater Paris.
In addition, our firm's deep nonprofit and government partnerships and experiences on the ground in Paris are guiding where and how we invest. We are also drawing on the experiences of our Paris Service Corps teams.
As we've done in Detroit, Chicago and the Greater Washington D.C. Region, JPMorgan Chase is focusing on the key pillars of opportunity that lift up underserved populations and offer the promise of more inclusive growth in Greater Paris. Specifically, we are building on economic development activity currently underway and upcoming major infrastructure projects — such as the Paris Olympic Games in 2024 and Grand Paris Express — to create more widely shared prosperity.
Why Greater Paris?
A 150-Year History in Paris
JPMorgan Chase's presence in France has spanned more than a century. During World War I, our firm arranged a significant loan and acted as purchasing agent in the United States for the Allies.
Today, Greater Paris faces serious challenges, including people disconnected and not benefiting from economic growth. We have been working a long time to address these challenges.
For example, over the past five years, through our philanthropic investments, we have supported over 1,200 micro and small businesses, helped create more than 2,300 jobs and provided over 2,500 young and long-term unemployed adults with technical training, job skills programs and mentorship.
Our commitment to Greater Paris is truly a firmwide effort. By combining the best of our business, employees, expertise, partnerships and data, we hope to play a role in expanding opportunity for the next 150 years.

Jobs and Skills
In collaboration with nonprofit organizations and training institutions such as Les Compagnons du Devoir, Simplon.co, Sport dans la Ville and Mozaik RH, we are focusing on increasing training and skills for young people and long-term unemployed adults for in-demand jobs in the rapidly evolving construction and logistics sectors.

Small Business Expansion
We are working with micro and small businesses to help them access technical support, networks and other resources. With our partners including Impact Partenaire, Positive Planet and ADIE, we are helping local and diverse entrepreneurs in Seine-Saint-Denis grow and become more competitive through the development of affordable work and commercial space.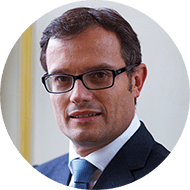 "With our investments in Paris, our goal is to become a catalyst for change and a model for what other corporations could do."
Kyril Courboin, Head of France, J.P. Morgan
Employees Making a Difference on the Ground
Our firm's new commitment in Greater Paris was greatly informed by the work of our Service Corps, which sends teams of our top performing employees from around the world to put their skills and expertise to work on behalf of our nonprofit partners. In early 2018, Service Corps teams went to Greater Paris for the first time to help our nonprofit partners strengthen their organizations and maximize the impact of our future philanthropic investments. The 16 Service Corps members were spread across four nonprofit organizations — ADIE, Simplon.co, Ares and Article 1 — to help them scale their work, improve their financial reporting processes and increase their financial sustainability.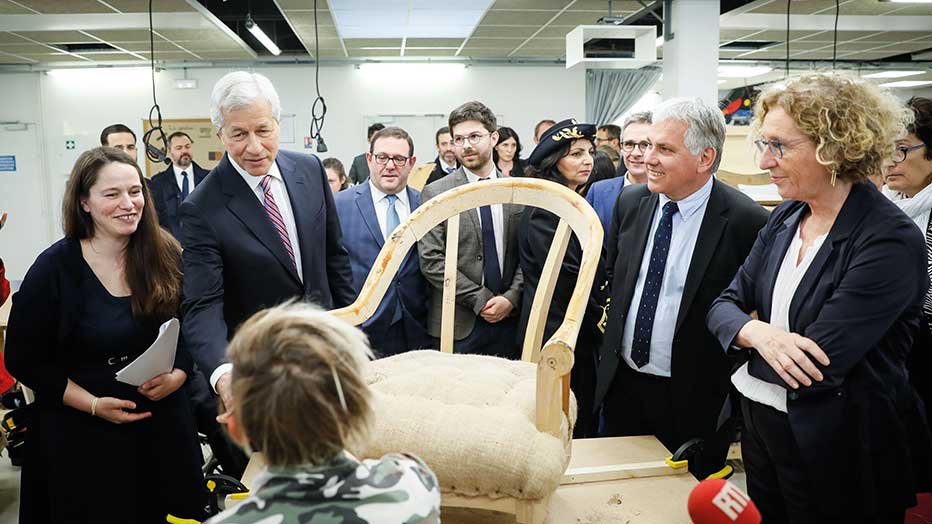 Committed to Helping Local and Diverse Small Businesses Grow
Transcript
[uplifting music]
Vincent Tanneur (Head of Corporate Banking France, J.P. Morgan): ADIE is an association we have been supporting which helps to reintegrate young people and develop their initiative for starting businesses.
Esther Mattout (ADIE, Partnerships Manager): The AIDE helps with starting businesses, particularly with young people, through the CreaJeunes program. But beyond the financing it provides, it also facilitates the growth of businesses after they have been started through individualized support.
Odile Saint Jean (Founder, Ma Box à Cheveux): I want to show you the box. The CreaJeunes program in which I participated for six weeks, really helped me organize my idea and find the business plan I wanted to present. My company's name is Ma Box à Cheveux. It's a beauty box containing natural and organic hair products. A friend told me about the ADIE program when I told her about what I wanted to do. And in six weeks, thanks to ADIE, I was able to come out with my business plan and present it to professionals.
Christian Lahaussois (ADIE, Volunteer Instructor): We see the impact of the program right away. When exchanges are started and people exchange information, we realize that we have hit on a point that's essential for them.
Esther: The J.P.Morgan Foundation has really stood by us to help us expand this project. And the impact is very positive in terms of business longevity and the J.P.Morgan Foundation provides real added value to the development of ADIE's social mission.
Vincent: It's important for J.P.Morgan to support such initiatives, which enable the creation of social network and economic and professional integration of young people in an increasingly global economic community.
Odile: ADIE helped me achieve my dreams and I encourage all entrepreneurs who have a business idea to take part in this program because it's really great.
Leveling The Playing Field in Greater Paris
Midway through her time at a traditional high school, Marjolaine George realized that it wasn't a good fit. So she switched to a technical high school, where she discovered a love of working with her hands.
Now 22 years old, George — who grew up in the small town of Draveil in Greater Paris — is honing her carpentry skills through Les Compagnons du Devoir, a vocational training program in Seine-Saint-Denis where young people become apprentices in construction, traditional crafts and manufacturing to prepare them for a career. JPMorgan Chase's support has helped the organization to develop and expand its programs to serve more students.
"What I like about carpentry is using my hands to work, building something from start to finish, design in general and the material, wood. I love that," says George.
Apprenticeships are a time-honored tradition that provide students with hands-on skills, mentorship and preparation for professional life. "It's super interesting to learn a profession without always being in class," says George. "So far, I've learned to use all types of machines that I didn't know how to use before. And I'm helping my classmates a bit. Doing that trains me to tackle all the different things we can do in this profession."
The program has changed the trajectory of her life. George says that her time working with mentors and peers has boosted her assertiveness, stability and long-term prospects. With increased self-confidence and a degree in hand, she now believes she has choices on the path to following her dreams. "With the degree from Les Compagnons," she says, "you can work at different companies — and maybe one day start your own."
Students like Marjolaine George Take on the Working World
Transcript
[placid organ music]
Marjolaine George (Les Compagnons apprentice): What I like about carpentry is using my hands to work, building something from start to finish, design in general, and the material, wood. I love that.
The Les Compagnons program I'm currently doing is a two-year program to get a CAP (vocational training certificate).
Frank Desnoues (Training Supervisor, Carpentry): Les Compagnons du Devoir is an association that makes it possible for every man and woman to hone their skills in their trade.
Vincent Tanneur (Head of Corporate Banking France, J.P. Morgan): Les Compagnons du Devoir is a program that is very important to J.P.Morgan because it is based on apprenticeship and helps young people integrate into the professional world.
Frank: The principle behind Les Compagnons is sharing both professional and human experiences. So the young people work at companies as regular workers, and at night they come back to our housing, they eat dinner and then go to class from 8 to 10 p.m. and so on throughout the week.
Pascal Castet (Membre dirigeant): Marjolaine has been working rather well in my business. There are several advantages to hiring apprentices in a business like mine. You bring in new technologies, you train new apprentices, and it also allows Les Compagnons to get new workers.
Marjolaine: What interests me about Les Compagnons is the type of studies we do. It's super interesting to learn a profession without always being in class. So far, I've learned to use all types of machines that I didn't know how before. And I'm helping my classmates a bit. Doing that trains me to simultaneously tackle everything they're doing and the different things we can do in this profession.
Pascal: For me, there's a continuity in having apprentices at my company. It reminds me a bit of my apprenticeship and makes it possible for me to pay forward everything Les Compagnons were able to give me.
Marjolaine: So far, it's been a great experience. With the degree from Les Compagnons, you can work at different companies and maybe one day start your own.
Pascal: After Marjolaine completes her training with us, I think that she will have opportunities to work in highly qualified positions in business and to shine in her profession.