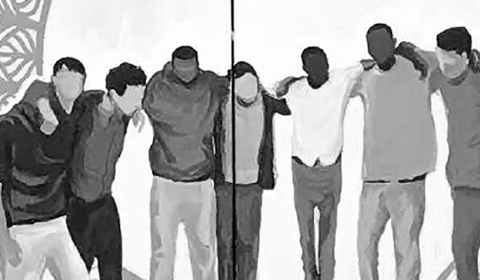 AdvancingCities
Investing in Opportunity, Greater Washington Region
What Are We Doing?
The Greater Washington D.C. Region is at a critical inflection point. It is the third‑largest economy in the United States, one of the country's largest and fastest-growing high-tech corridors, and home to dozens of prestigious universities and Fortune 1000 companies. There are clear signs of economic progress and a new spirit of collaboration among the public, private and nonprofit sectors. Yet, with almost one-fifth of the district's residents living in poverty, the region also faces acute challenges regarding economic mobility and inclusion.
It is essential to ensure that the region's economic growth creates opportunity for all residents.
JPMorgan Chase is bringing to bear the full force of our firm to help make that happen. In 2018, we announced plans to open 70 new branches in Greater Washington and hire up to 700 new employees, the first major branch expansion as part of our firm's $20 billion, five-year investment in our business and local economic growth. We also more than doubled our philanthropic investment in underserved neighborhoods, committing $25 million to drive inclusive economic growth in the region.
One such commitment is the $6 million we pledged in 2018 to prepare Greater Washington D.C. Region students for local, in-demand technology jobs. As part of our firm's New Skills for Youth initiative, this philanthropic investment will support five public school districts in Virginia, D.C. and Maryland and enable them to partner with local community colleges and universities to design education and training that align with secure, well-paying local technology jobs.
Return on Community
With JPMorgan Chase's $25 million, three-year* commitment:
* Commitment made in September 2017.
590
units of affordable housing were created or preserved
312
jobs were created or retained
722
small businesses received capital or technical assistance

Through our existing business efforts in the Greater Washington D.C. Region, JPMorgan Chase:
Increased our minimum wage in D.C. to $18/hour


Committed $4 billion to regional
home and small business lending


Committed $500 million to affordable rental housing
Branching Out to Better Serve Our Communities
The November 2018 opening of JPMorgan Chase's first retail branch in Greater Washington was more than a typical ribbon-cutting ceremony; it was the first step in our firm's national branch expansion effort, through which we will open 400 new Chase branches across the United States. Branches, and the people who work in them, are the heart of our company — 75 percent of our deposit growth comes from customers who use branches — and they remain critical to our customers.
In Greater Washington, we have committed to provide $4 billion in regional home and small business lending, plus $500 million for affordable rental housing, and the new branches will be key to doing that. Core to our strategy is making sure our branches reflect the communities they serve. That's why roughly 20 percent of our branches in Greater Washington will reside in low‑ and moderate-income communities.
With our company healthy and performing well, we knew the time was right to expand our branch network to enable us to lend to more consumers and further invest in our communities.
"Our administration is pleased that Chase is expanding its footprint in Maryland and bringing more jobs, affordable housing and community investment. This is a terrific example of how Maryland is working with world-class companies to bring about real change and greater opportunities in our state and our region, from new jobs and workforce training to small business growth."
Larry Hogan, Governor of Maryland
More branches also mean we are able to offer more good jobs. By the end of 2018, we had opened five new branches in Greater Washington and hired nearly 90 new employees, with plans to hire about 600 more throughout Virginia, Maryland and D.C. Entry-level employees will be paid no less than $18 an hour in Washington, D.C., and will receive the firm's full benefits package, valued at an average of $12,000 a year. And we are actively working to hire locally by partnering with government employment agencies, nonprofit partners and universities.
We are putting this strategy into motion in other markets across the country. By the end of 2018, we had opened the first of 60 new branches planned for New England and the first of approximately 50 new branches planned for Philadelphia and the Delaware Valley region.
Driving Inclusive Growth in Wards 7 and 8
D.C.'s Wards 7 and 8, located east of the Anacostia River, have the city's lowest homeownership rates as well as the highest poverty and unemployment rates. At the same time, the city's increasing housing pressures put low-income residents at risk of being displaced. We are tackling these challenges through a series of coordinated, strategic philanthropic investments in Wards 7 and 8 aimed at helping local residents develop skills for in-demand jobs, launch and expand small businesses, expand affordable housing options and improve their overall financial health.
For example, we are supporting partners such as the Washington Area Community Investment Fund, which is helping underrepresented entrepreneurs in Wards 7 and 8 strengthen their businesses and their ability to access capital through its Ascend Capital Accelerator, an intensive eight-week training program. We have also made a $5 million commitment to support implementation of The 11th Street Bridge Park Equitable Development Plan, designed to ensure residents of Wards 7 and 8 benefit from the opportunities related to the planned development that will connect Anacostia and Capitol Hill.
We are also investing in partners such as the Anacostia-based nonprofit Urban Ed, which is working to help residents gain a foothold and move up the economic ladder by equipping them with the skills to work in the region's fast-growing information technology field. With support from JPMorgan Chase, Urban Ed has been able to increase its career pathways offerings from one to five, more than quadruple its offering of certification programs and provide approximately 60 participants with career coaching and technical training in IT.
To strengthen the capacity and reach of Urban Ed, a team of executives from JPMorgan Chase worked with the organization to build out TechResolve, a for-profit counterpart designed to generate revenue and create an employment avenue for Urban Ed students.
"Careers in IT are a game-changer for youth who are trying to find their way," says Roxanne Williams, Founder and President of Urban Ed. "We are simply providing the skills they need to transform their lives, and support from JPMorgan Chase allows us to open doors for many more young people who might otherwise not have had a shot at a promising career and economic security for themselves and their families."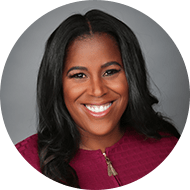 "To us, this expansion is so much more than building a branch. This is about new relationships with customers, communities and employees. When we build a branch, we lift the whole community around it – contractors to build the branches, cafes and other small businesses to support the customer traffic. It's a very positive ripple effect."
Thasunda Duckett, CEO of Consumer Banking, Chase