The Future of Work is Now
The future of work isn't in some distant time — it's here. As the global economy transforms our labor market, it is imperative we also transform how we prepare people to compete for the good jobs in our communities. According to McKinsey, more than 30 percent of the U.S. labor market and 375 million workers globally will need to change jobs or upgrade their skills significantly by 2030 to continue to advance within the workforce.
Our firm is tackling the workforce readiness challenge with the urgency it warrants.
Over the last five years, our work has reached nearly 150,000 individuals, about 740 nonprofits, 37 countries and 30 U.S. states as well as Washington, D.C.
That's why in 2013 we launched New Skills at Work, a five-year, $250 million global initiative to equip adults and youth with the skills needed to get on a solid career path, while strengthening the talent pipeline employers need to grow and compete.
One key thing we've learned through New Skills at Work is the value of building training programs based on timely, clear and actionable labor market data. Equipped with insights that show what jobs are in demand and what skills they require, educators and job training providers can direct their programs down the right path. That's why we are supporting next-generation data resources such as the Good Jobs Index, which allows users to explore the entire U.S. labor market for the 30 million jobs that currently exist with a median salary of $56,000 and that do not require a bachelor's degree.
Our firm's focus on connecting workers to opportunity is still going strong, and we continue to learn from and build on this work.
In early 2019, we announced the next chapter of New Skills at Work with a new five-year, $350 million global investment focused on building the workforce of the future.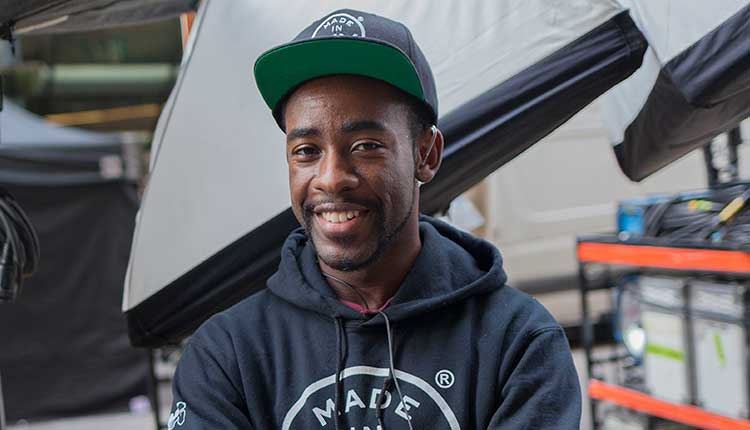 In Conversation: Preparing our Global Workforce
At an event we hosted in early 2019 on the future of work, we asked Robin Leopold, JPMorgan Chase's Head of Human Resources, about our firm's workforce development strategy and how it connects to our broader efforts to equip people with the skills they need for in‑demand jobs. Here is what she told us.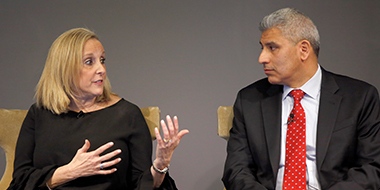 Q: How is JPMorgan Chase preparing the firm's workforce for the future?
A: Traditional career paths are changing due to automation, digital transformation and evolving business needs. We are building a culture that supports self-driven learning and prepares employees for the future, investing $250 million annually in training. And we have proactively defined a set of future skills and training programs for wholesale operations roles, such as data analytics, tech literacy skills and risk controls.
Q: What are examples that illustrate the firm's strategy for expanding skill building for job seekers?
A: Our firm is working with community colleges, apprenticeship programs, bootcamps and other partners to bring in diverse talent. Some programs provide future employees with technology skills: The Houston Apprenticeship Program offers Houston Community College graduates a one-year paid apprenticeship program that prepares people for technology roles at the firm. Other programs focus on employee reskilling and upskilling, such as the Operations to Technology Pathway Program, where high‑performing operations employees interested in transitioning into technology participate in a 48-week customized Java training program at Columbus State Community College.
Q: How do you see JPMorgan Chase combining its philanthropic investments with its business to create a stronger workforce?
A: We are committed to investing in our employees and the communities we serve. One of the firm's key global initiatives, New Skills at Work, is focused on helping people build skills that are aligned with business demands, and helping employers build a talent pipeline that enables them to grow and compete. We also recently launched Advancing Black Pathways (ABP), an initiative that focuses on improving education and job readiness for black students. In addition, we know that wage disparities continue to exist that limit economic opportunity. To help address this, we have increased wages 10 percent on average — ranging from between $15 and $18 an hour — for 22,000 employees who primarily work in our branches or customer service centers.
"We have to make sure our young people are leaving school with the skills they need to enter the workforce, so that they can get a good job that offers a solid foundation for building a career and future in the Bronx. The number of skilled workers we'll need is only going to grow, and this investment from JPMorgan Chase is going to significantly help bridge the gap between schools and the in-demand workforce."
Ruben Diaz Jr., Bronx Borough President
Determined to Succeed
Transcript
[light music]

Jeremy: One of the most exciting things about robotics to me is the ability to create. To me that's awesome. I was working in the HVAC industry for about five years. You know, I'm working hard but I need more to support a family. The frustrating aspect of it was that I felt like I had to settle for positions that I knew my skill-set was better than. And through different things that happened I ended up with a felony. I made up in my mind that I'm not gonna allow this to hold me back. So, I actually heard about the BSD program through a family friend.
Trista: BSD stands for Building Self-Determination. The mission of BSD is to empower urban citizens with relevant work skills in robotics and industrial automation. The training program offers both certification, industry recognized credentials, as well as college credit.
Jeremy: I felt like, if I get into this industry, I can set myself up and not just be stuck here in this one space.
Trista: JPMorgan Chase has been a great partner since the beginning of our robotics training venture. It created a shine, I would say, for our residents in Chicago.
Jennie: We invest in communities around the world and job training and skill building is one of our four main areas of work here at JPMorgan Chase. What we're doing is really leveraging who we are as a firm to the benefit of the communities that we're working in.
Jeremy: After completing the training at BSD and being able to acquire a position working in the field, the benefits that I have from them - medical, dental, 401(k). Things that I did not have previously, I have in this position and it's exciting, you know, to be able to say, "Yes, I did that."
Trista: People are inspired when they see the success stories like Jeremy. He's been a ray of hope for a lot of our trainees at this time.
Jennie: There are Jeremies all around the world who are just looking for those insights, those opportunities and they're really creating new lives for themselves and their families.
Jeremy: I'm definitely proud of the role model that I can show to my children, that we're not gonna allow obstacles to keep us from being successful, keep us from achieving the dreams that we have. And most importantly, don't ever stop dreaming.
Next Phase of New Skills at Work
We know the surest way to expand access to opportunity is to equip people with the skills needed to compete for well-paying, in-demand jobs that are available today and tomorrow. As a result, our new $350 million commitment is focusing on the populations most at risk of getting left behind as technological developments change industries and career pathways. And we are committed to career training education and job training programs that provide skills aligned with these changes and create economic mobility for more people.
A big part of our renewed approach is bolstering community colleges in the U.S. With open admissions policies and lower costs relative to other institutions, community colleges play a vital role in creating pathways to opportunity. Applying what we've learned over the past few years, we are focusing on making stronger connections between community college programs and employer needs, and also partnering with the Aspen Institute on groundbreaking work to build the next generation of diverse community college leadership.
We are driving innovation to support workers around the world. Partnering with best-in-class community organizations, we are developing and testing new job training and career education initiatives designed to meet the skill needs of the future. We are also investing in time-tested models like apprenticeships — and expanding their use in nontraditional sectors like health care and technology — while also creating greater access to these initiatives by underrepresented populations.
To inform our own internal talent efforts, our firm is applying the insights learned through this work to our own employees. For example, we are connecting with academic institutions to shine a light on career pathways into and within our firm. We are also investing in our existing employees through upskilling and reskilling efforts that help them prepare for and advance to new and emerging roles.

Jobs & Skills
Launching a Career Through Apprenticeship
Crystal Garay has always been interested in technology. So when she heard about a unique opportunity that allowed her to get hands-on, paid experience working in tech while still in high school, she eagerly took it.
That opportunity was an apprenticeship through CareerWise, an innovative three-year program in which students can pick their area of interest for the apprenticeship, such as financial services or advanced manufacturing, as well as enroll in related college classes. Garay chose information technology.
"When I heard that an apprenticeship was going to help you with school and … college, I knew I needed to do this," she says. "My parents didn't have the opportunity to go to college. I took the risk, and so far it's been worth it."
Garay, now 18 and a senior in high school, works part time with the Office of Information Technology at the University of Colorado, Denver. There, she has learned professional skills, including how to use Excel, answer campus data access requests and communicate with vendors and clients.
Working alongside IT professionals has given her a totally new perspective. "It's a very different environment than being in school with students," she says. "I've learned to be more professional and communicate better with people. I feel like I have more skills, and am more capable, than I was a year ago."
With her newfound skills, Garay is looking beyond her final year of high school. An introductory coding course at the university sparked her interest, and now she wants to study computer science in college.
Garay is grateful for the apprenticeship, which has presented her with a much clearer path for her future than she had when she started. "I've had so many doors opened," says Garay, who was nominated in 2018 for the APEX Youth Tech Leader of the Year by the Colorado Technology Association. "Knowing that I'm being rewarded and recognized for my work is a huge deal for me. It feels nice to make my family proud."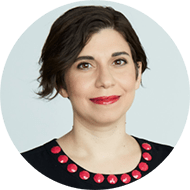 "The future of the workforce is a truly global discussion, and our firm supports these efforts in 37 countries. Because jobs are changing as a result of the profound impacts of automation and technology, we are constantly working with partners around the world to test new ideas, apply new approaches and build core skills while making sure we understand how they impact the most vulnerable populations."
Jennie Sparandara, Head of Workforce Initiatives, Corporate Responsibility, JPMorgan Chase & Co.