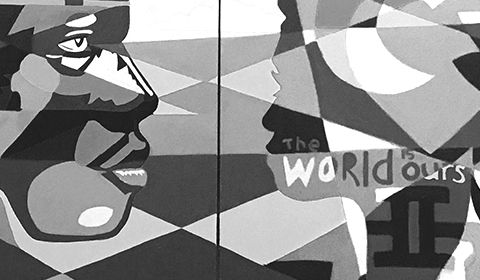 Model for Impact
Our Mission: Inclusive Growth
Five years ago, our firm put into motion what has proved to be an effective formula for advancing economic opportunity in the communities we serve. Our model focuses on four key pillars of opportunity — jobs and skills, small business expansion, neighborhood revitalization and financial health — where we can leverage our core business expertise.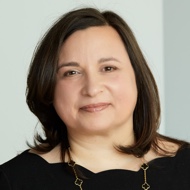 While we are enormously gratified by the model's success, we are constantly looking for ways to deepen our impact. One way we are doing this is by more extensively and deliberately tapping into our employees' skills to advance innovative and sustainable solutions in cities.
A key part of our employee engagement and volunteerism strategy is harnessing our people's expertise to strengthen nonprofits that are helping those who are being left behind. Through our field Service Corps, teams of our colleagues work on‑site with our nonprofit partners to solve a specific challenge. The program has had a tremendous impact, so we looked for a way to scale it. That's the idea behind the virtual Service Corps, through which employees volunteer to assist nonprofits, but do so remotely. In 2018, we also launched a program to encourage our employees to serve on nonprofit boards, which is one of the deepest ways for them to turn their expertise and networks into meaningful contributions to their communities.
We are putting our people's skills to work in other ways as well. For example, JPMorgan Chase employees serve as mentors for the small business and social enterprises that are part of the Financial Solutions Lab — an initiative to develop products and services that address the needs of low- and moderate-income Americans — and the Founders program, which helps female entrepreneurs in the U.K. and France grow their businesses. Through The Fellowship Initiative and The Schools Challenge, employees around the world mentor young people from disadvantaged backgrounds to help them get on the path to educational and career success.
As announced in early 2018, JPMorgan Chase will deploy $1.75 billion in philanthropic capital around the world by 2023. And, as evidenced by these and other programs that engage our employees in our efforts, our firm is not only devoting its financial resources to supporting our communities, but also leveraging its greatest strengths to ensure those resources make a real difference in people's lives.
Model for Impact
JPMorgan Chase's model for impact focuses on four strategic drivers of inclusive growth, and it reflects what we believe are the essential ingredients for creating lasting impact in our communities.
Volunteering by the Numbers in 2018
$1.3M
Within the first 3 months of the firm's Board Match program, 271 employees contributed to the nonprofits whose boards they serve on resulting in the firm matching more than $1.3 million to those organizations.
18,500
218 employee volunteers from offices in 15 countries contributed 18,500 hours of time working with 49 of our nonprofit partners through the JPMorgan Chase Field and Virtual Service Corps.
59,000
Nearly 59,000 employees volunteered.