Expanding the Geography of Opportunity
A person's ZIP code can shape his or her future. Research shows that individuals from low-income families who grow up in communities with good schools, adequate housing and job opportunities see improved economic outcomes for children and families. With economic opportunity deeply rooted in neighborhood conditions, it's more important than ever to ensure that development efforts, even in high-growth cities and those on the verge of a turnaround, extend to the most vulnerable residents. It's also essential that existing residents in high‑cost neighborhoods benefit from new investments and do not get displaced.
Through Partnerships for Raising Opportunity in Neighborhoods (PRO Neighborhoods), JPMorgan Chase is helping scale and catalyze locally driven and comprehensive solutions to challenges faced by neighborhoods that experience concentrated poverty and neglect.
As part of this $125 million philanthropic initiative, we are supporting innovative approaches to promote thriving, opportunity-rich neighborhoods.
"This initiative has provided flexible long-term capital grants aimed at increasing the flow of capital into underserved communities, enlarging the capacity of small CDFIs, fostering innovation in programs and products, demonstrating expandable models for community development, and fostering equitable and inclusive economic development."
-Joint Center for Housing Studies of Harvard University "PRO Neighborhoods Progress Report 2018," Oct. 5, 2018
A key part of our strategy is providing seed capital to support affordable and sustainable housing models that include proximity to the things that matter most to families and communities, such as employment, healthy food and transportation. It also includes harnessing demographic and economic data to better understand community needs so that local leaders can make informed decisions. For example, research from the JPMorgan Chase Institute found that Chicago residents on the South and West sides travel more than twice as far than those on the North side to purchase groceries and other everyday goods and services. In the South Shore and Pullman neighborhoods on the South side, residents traveled 4.9 and 4.6 miles, respectively, from home for the typical purchase, while residents in the North side's West Ridge and North Park traveled only 1.9 and 1.6 miles, respectively. These insights inform our work with Chicago Community Loan Fund to finance projects that can improve access to services in these neighborhoods.
Finally, we've learned that competition is a great way to incentivize partners to come together to create change.
The PRO Neighborhoods competition brings together CDFIs to tackle a specific challenge in their communities. In 2018, we held our fifth annual PRO Neighborhoods competition, which identified CDFI collaboratives that advance plans for neighborhood development where all residents can thrive. These plans use data to diagnose challenges in their communities and incorporate the local community in the design and implementation of solutions.

PRO Neighborhoods
5 Competitions
$98M awarded to 70 CDFIs
First 3 PRO Neighborhoods Competitions*
$713M
in outside capital raised
21,000
loans made to low-to moderate-income customers
3,000
affordable housing units created or preserved
11,000
quality jobs created or preserved
* From Joint Center for Housing Studies of Harvard University PRO Neighborhoods Progress Report 2018.
2018 PRO Neighborhoods Winners
The 2018 winners, which incuded for CDFI collaboratives plus 14 planning grant collaoratives around the country, received a total of $16 million in funding from Pro Neighborhoods.
Click on an icon to learn more about the winners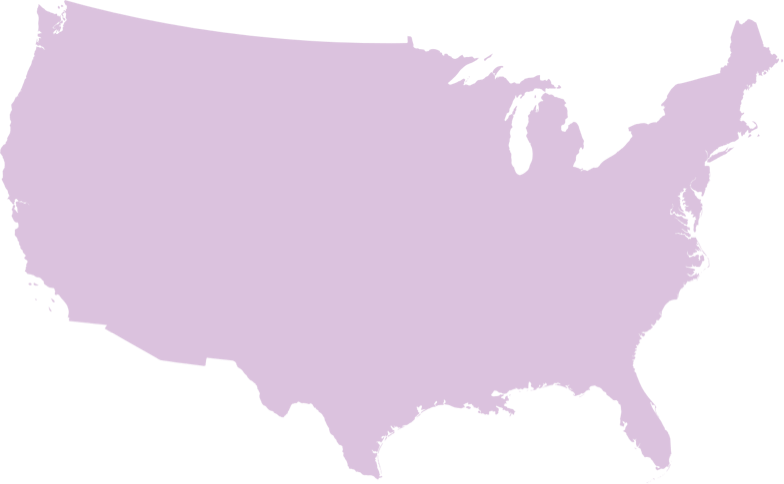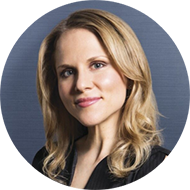 "Every family should have access to opportunities that enable them to thrive and succeed regardless of where they are born. To tackle these complex neighborhood challenges, we equip local leaders with the data to understand the biggest challenges facing their communities and to mobilize comprehensive solutions to ensure economic growth is shared by all residents."
Colleen Briggs, Head of Community Innovation, JPMorgan Chase & Co.
In Pursuit of Community-Driven Development in Philadelphia and Oakland
Philadelphia's Kensington neighborhood is a community with dedicated residents and high-capacity community organizations. Unfortunately, Kensington has experienced years of disinvestment, which has led to a cycle of intergenerational poverty, deteriorating housing stock and high crime. The area has also been hit hard by the opioid crisis.
With the collective force of collaboration and partnership between residents, businesses, service providers, city agencies and financial institutions, Kensington is making a return toward safety, health and prosperity.
PRO Neighborhoods 2018 competition winner Kensington del Corazón Collaborative, which brings together four Philadelphia-based CDFIs (Philadelphia Local Initiatives Support Corporation, Impact Loan Fund, FINANTA and Community First Fund), is committed to making Kensington a better place to live and work. Guided by its residents, the collaborative has developed a community-centered neighborhood plan to reduce disparities and takes the health, safety and education of its residents into consideration. As part of the plan, the collaborative is combining its expertise to offer loans to cultivate local entrepreneurs, attract new businesses and finance redevelopment of mixed-use properties. In addition, the collaborative will offer coaching and technical assistance for business owners and provide pathways to homeownership and affordable rental housing for residents.
Gaining Insights in Oakland
PRO Oakland, a 2015 PRO Neighborhoods winner, offered valuable insight into what makes a neighborhood strategy truly effective. Like Kensington, some Oakland neighborhoods suffer from lack of investment and are looking for ways to improve a commercial corridor. Oakland's strategy included targeting a specific neighborhood to concentrate the impact of its efforts and focusing on key development principles that have been shown to be the most effective, such as using data and involving the community. It also highlighted the importance of creating intentional plans to reach the most vulnerable populations, collaborating with residents and public and private leaders, using forward-looking data to inform and track efforts, and applying technology to scale impact. The result of the strategy has been loans, grants and technical assistance to aid small businesses and nonprofits that are helping to fend off displacement and the other effects of a runaway real estate market.
For example, PRO Oakland partners made 55 loans totaling nearly $10 million during the first 13 months of this effort. These loans supported the preservation of 138 units of affordable housing and the creation of a 13,000-square-foot community space. PRO Oakland Collaborative lead Northern California Community Loan Fund was able to offer a low-rate product that helped spur the development of affordable housing in East Oakland. And collaborative partner Main Street Launch — an organization that supports small business owners with capital, education and networking — has been offering lending and consulting products that support small businesses and nonprofits during a planned transit service interruption.
Applying What Works in Philadelphia
Building on the lessons learned in Oakland, we have evolved our strategy to focus on key community-driven principles and a comprehensive approach. This is exactly what the Philadelphia collaborative has done. It created a data-driven neighborhood plan with input from over 450 residents and community members, focusing on the most vulnerable populations in the community and addressing the local culture and history. It coordinated a multisector plan that included government, nonprofit and business engagement. And it developed a "collective impact model" that looks to solve problems from a variety of angles, including financing mixed-use development, supporting small businesses through capital and coaching, and encouraging pathways to homeownership and affordable rental housing options. It will also leverage technology to create a shared lending platform to improve efficiencies. Finally, and most important, it is addressing the unique challenges that its residents face. For example, given the effects of violence in the community, it has launched a trauma-informed community development plan that acknowledges the signs and symptoms of trauma, integrates this knowledge into policies and procedures and works to avoid re-traumatization.
"Market forces make neighborhood change inevitable," says Casey O'Donnell, president of Impact Loan Fund, a CDFI collaborative partner. "With equitable development as both an end goal and a guiding principle we want to ensure that neighborhood change does not displace current residents, but we also recognize the power of racial and socioeconomic diversity. We believe that with true diversity and the access to capital that the JPMorgan Chase PRO Neighborhoods funding affords, we can ensure that a high tide raises all boats."
The strategy is already delivering positive returns to the community. In 2018, the collaborative worked with real estate developer Shift Capital to launch Jumpstart Kensington, which provides mentoring, networking and financing options for community members who want to learn how to become developers. The program's first training cohort has graduated, and about half had submitted loan applications by the end of 2018. The collaborative is also developing a large mixed-use building for a displaced group of homeless people, which has garnered additional capital from the city.
The collaborative is measuring its impact over time. "We have identified key economic development, housing and community objectives, such as increasing active commercial spaces, increasing homeownership opportunities for residents and improving financial health," says Andy Frishkoff, executive director of Philadelphia LISC, the lead CDFI organization. "We are honing some of the impact measurements for these objectives, but they will include the number of reactivated vacant commercial spaces, the number of new homeowners and participation in financial education. These will be meaningful if they help address our goals, such as employed residents, self-sufficient and stable in their homes."