Fueling Thriving Communities
What does your local fitness studio or nail salon have to do with inclusive growth around the world? Everything. Small businesses create jobs, improve neighborhoods, provide basic necessities and support communities where people want to live and spend their money. They are the building blocks of widespread economic opportunity for all.
Through Chase for Business, JPMorgan Chase supports the passion and purpose of entrepreneurs. And through Small Business Forward, our five-year, $150 million philanthropic initiative, we are working to ensure women, minority and veteran entrepreneurs get a fair shot at pursuing their dreams. JPMorgan Chase is making a big impact on helping small businesses of all kinds succeed.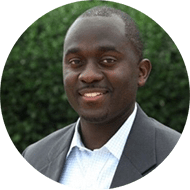 "Over the years, we have learned so much about how to successfully work with partners and implement approaches that poise diverse small businesses for success. This year, we are expanding on the seeds we've planted and are excited about the impact we're having."
Ted Archer, Head of Small Business Forward, JPMorgan Chase & Co.
Access to Capital
The success of minority, women and veteran entrepreneurs is essential for thriving communities, yet these populations are more likely to face barriers to traditional financing, such as limited credit histories or fewer cash resources. A key component to our strategy for breaking down these barriers is seeding and scaling high-impact models that expand access to flexible capital. In 2015, JPMorgan Chase, along with the W.K. Kellogg Foundation and Detroit Development Fund, created a $6.5 million Entrepreneurs of Color Fund in Detroit to provide minority‑owned small businesses with access to capital and technical assistance.
Since its launch, the Detroit fund has tripled in size to more than $22 million and has lent or approved nearly $6.6 million to 79 minority small businesses, resulting in more than 830 new or preserved jobs. Building on the success of Detroit's Entrepreneurs of Color Fund, JPMorgan Chase has expanded the model to San Francisco, the South Bronx, the Greater Washington D.C. Region and Chicago, and is committing more than $11 million across these cities to seed similar loan funds.
Providing Business Support
Capital is just one piece of the puzzle minority entrepreneurs need to succeed. Access to essential tools, resources and networks is another. That's why JPMorgan Chase is also supporting initiatives such as Ascend 2020, a collaboration with the University of Washington's Foster School of Business, which links business schools, business service-providing organizations and community development financial institutions to minority-owned businesses. In 2018, JPMorgan Chase provided $2.5 million to expand the program over the next three years from six U.S. cities to 10. The expansion will formalize business education, consulting services and partnerships with anchor institutions that are committed to increasing spending with minority-owned firms.
Diversifying Incubators
We are also making targeted investments to help diversify high-growth sectors. This includes making sure women and minorities are more fairly represented in the incubators and accelerators that are the launch pads that turn today's fledgling startups into tomorrow's success stories. One example is our $500,000 commitment to DID Technology Inc. (digitalundivided), an incubator that supports women of color in tech-focused entrepreneurship. Our support is boosting two digitalundivided projects: expanding a 26-week incubator for startups founded by women of color and publishing the second version of #ProjectDiane, digitalundivided's proprietary research study about the state of black and Latinx women founders in tech.
"Lending rules designed to curb risk can keep promising startups in low-income communities from getting financing. JPMorgan Chase has leapt that hurdle with its Entrepreneurs of Color Funds, which team with local nonprofits to steer funding to small businesses. Having proved the concept in Detroit, the bank this year set up new [Entrepreneurs of Color Funds] in Chicago, the South Bronx, and the Bay Area."
Fortune "Change the World" list, Sept. 2018
Meet the Entrepreneurs
In cities across the United States, Entrepreneurs of Color Funds are helping underserved small business owners reach for – and achieve – their dreams. To date, Entrepreneurs of Color Funds across the country have lent or approved $9.5 million to more than 200 minority small businesses, resulting in over 1,200 new or preserved jobs.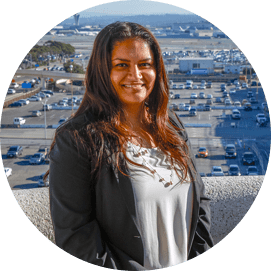 Patty Rodriguez
SF Parking
San Francisco, California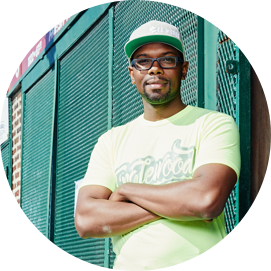 Deon Lucas
E.G. Woode
Chicago, Illinois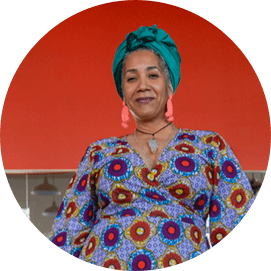 Yosara Trujillo
Sweet Water Dance & Yoga
South Bronx, New York
myWay to Credit: Leveraging our Core Business
to get to "Yes"
The ability to get a loan can make or break a small business's success. But when an entrepreneur doesn't qualify for a traditional loan, can he or she still make it? JPMorgan Chase believes that more small business owners deserve the chance to get to "yes."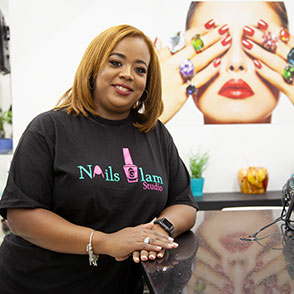 Our support of the Association for Enterprise Opportunity — a national nonprofit organization dedicated to changing the way that capital and services flow to underserved businesses — helped launch myWay to Credit, the first-ever bank referral marketplace for small business lending. The service gives viable options to small businesses that don't currently qualify for traditional financing, by connecting them to a vetted network of community lenders who might offer more flexible financing and to small business mentors who can help with advice and resources that can lead to securing a loan. This budding program is showing promising results: Since its launch in late 2017, more than 450 small business owners have been matched to a community development financial institution (CDFI) and 220 small businesses matched with a mentor. To date, 26 percent of all applications referred through the platform have been approved.
Through Chase for Business, we are helping customers such as Yahaira Caraballo, who owns Nail Glam Studios in the South Bronx. After being referred to myWay to Credit through a Chase representative, she received business guidance and a $40,000 loan from Excelsior Growth Fund, a CDFI that provides loans and advisory services. She plans to use the funds for equipment upgrades. "I was so determined to get a loan because I wanted to make sure I didn't have to fall back on my savings when updating these appliances," she says. "There is so much potential in the South Bronx, and I would really like to create more jobs and more areas of work for people in the community."
Supplier Diversity: Using our Purchase Power to Advance Economic Opportunity


Data shows that when it comes to wealth, employment, education and access, black families disproportionally lag behind other ethnic groups. Through Advancing Black Pathways, JPMorgan Chase is working to help close the gap to economic success for black business owners, families and communities. Launched in 2019 and building on our firm's existing programs, Advancing Black Pathways coordinates and amplifies our efforts by focusing on three avenues to opportunity: education, careers and wealth.
Leveraging our firm's purchasing power is one way we are helping increase the vitality of black businesses and communities. Through our long-standing supplier diversity program, we proactively support diverse suppliers — including small businesses — so they can scale. This empowers black businesses to serve more customers, which in turn creates more jobs and boosts local economies.
As the Initiative for a Competitive Inner City reports, the nearly 1 million minority‑owned businesses with paid employees in the U.S. contribute $1.2 trillion in revenue and 8 million jobs to the economy.
Our supplier diversity efforts can be seen in the Greater Washington D.C. Region, where 40 percent of our branch construction spending has been with diverse suppliers. In addition, as the Entrepreneurs of Color Fund expands to Greater Washington, it will work with partners to secure contracts from local anchor institutions, which have committed to purchasing more than $2 billion in supplies and services from diverse businesses in the region. And in 2018, JPMorgan Chase's commitment to cultivating business relationships with firms owned and operated by minorities, women and other historically underrepresented groups resulted in the firm spending more than $2 billion with diverse businesses.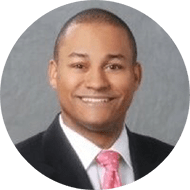 "Supplier diversity is not only a great way to grow a business, it is also a smart way to drive economic growth. 'Doing well by doing good' enables us to strengthen the small businesses that are vital to the long-term health of black communities."
Sekou Kaalund, Head of Advancing Black Pathways, JPMorgan Chase & Co.