2017 financial results
JPMorgan Chase had a strong year in 2017. For Consumer & Community Banking (CCB), we delivered 17% return on equity (ROE) on net income of $9.4 billion and $46.5 billion in revenue. We grew our customer base to 61 million U.S. households — nearly half of all U.S. households do business with Chase — including 4 million small businesses. Our customers have 97 million debit and credit card accounts and spent over $900 billion on their cards in 2017. Our active digital customers grew to 47 million, and 30 million of them are active on mobile, the largest in our industry.
We've made progress since we brought the Chase businesses together five years ago, and we have seen remarkable growth in our business drivers over that time. In Consumer and Business Banking, our average deposits of $626 billion are up 60%, and our client investment assets are up 72%, hitting a record $273 billion. Annual credit card sales rose to $622 billion in 2017, up 63% since five years ago. Merchant processing volume reached $1.2 trillion, up 82%. Home Lending average loans have grown 16%, and our Auto loans and leases have grown 53%.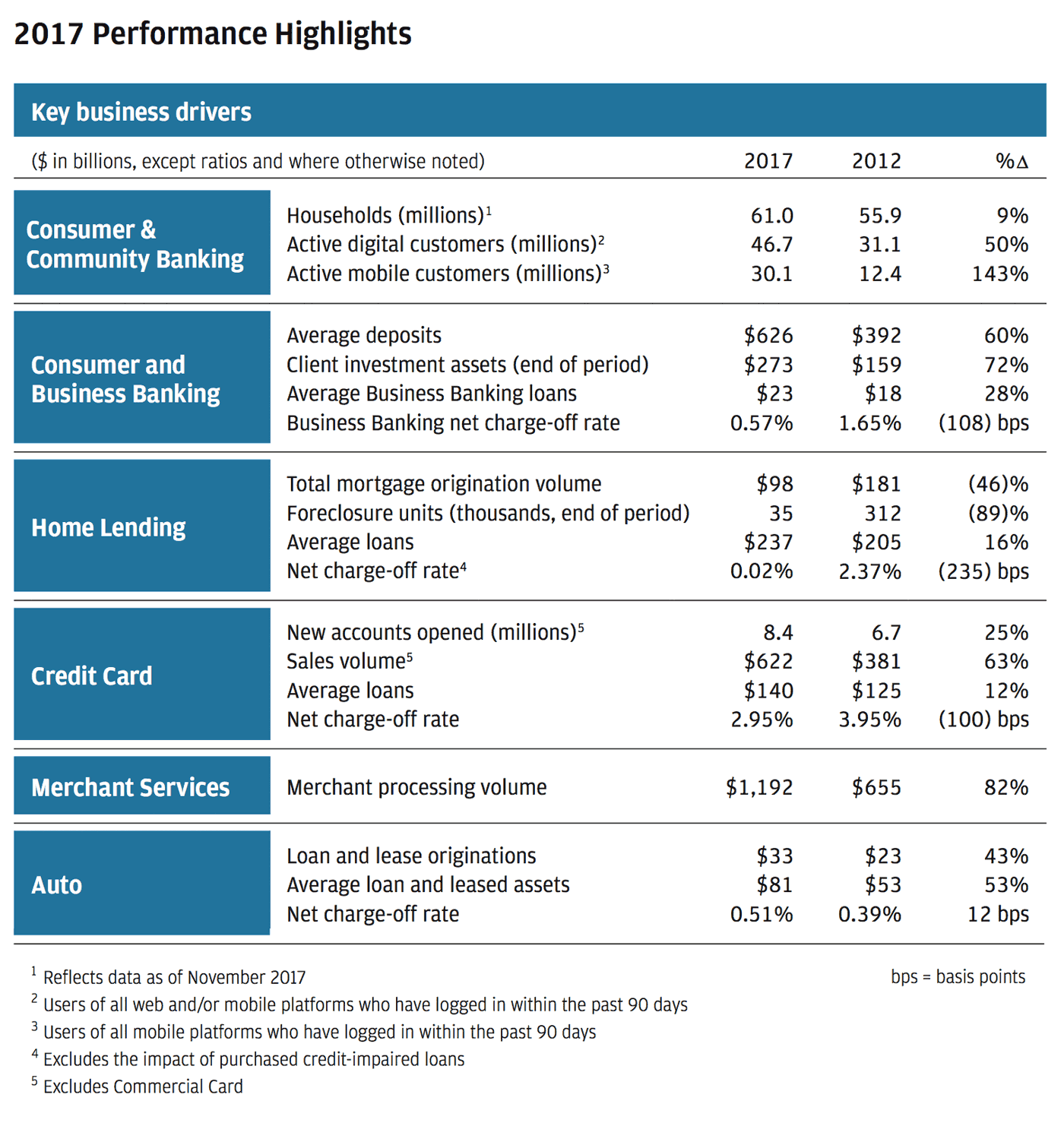 We delivered these results with a steady focus on the same four areas: customers, profitability, controls and people. There is no substitute for a consistent strategy well-executed.
Here are some of the highlights from 2017 for each.
Customers
Customer satisfaction is at record highs across most of our businesses. We will always have plenty of work to do, but we are extremely pleased with how far we've come.
The bar for what customers expect in every industry has grown much higher. We live in an on-demand world. Customers can get the service, content or experience they want when they want it on nearly any device. They expect speed and simplicity.
Customer service in banking and payments has improved greatly in recent years but lags compared with certain other industries such as travel or segments of retail. We are seeing fintechs have success simply by removing customer pain points that banks haven't. Customers are showing us where we need to get better, and we are paying attention. Getting this right is important because we are a part of our customers' everyday lives. On average, our digitally active customers log in more than 15 times a month. Our active debit card customers average 32 purchases a month, and those who use our ATMs have an average of five monthly ATM transactions. Our active credit card customers average 21 transactions each month.
In 2017, we made several improvements around the customer experience, including facial recognition in our app, a fully mobile bank pilot (Finn), real-time payments using Chase QuickPaySM with Zelle and a simpler online application for Business Banking customers. For those who need our business products — deposits, credit cards and merchant processing — we collapsed the three applications into one so customers provide their information once instead of multiple times. We didn't change the products — we just made it easier for customers to get the ones they want. The simpler application reduces the time it takes to apply for all three products by 45 minutes, and we saw engagement with new Business Banking households with both deposit and credit card accounts increase 25% with this change.
We also reached many new customers through important partnerships. In the Card business, many consumers want rewards for items they buy. In 2017, we completed co-brand renewals for partner cards with Disney, Hyatt and Marriott. We also launched the popular Amazon Prime Rewards Visa card and helped drive double-digit year-over-year sales growth for the Amazon portfolio. In addition to signing new, strategic Chase Pay® partnerships with PayPal and The Kroger Co., we launched acceptance of Chase Pay® across merchants such as Cinemark, Wakefern Food Corporation and Walmart. And in Auto, we renewed our contract with Subaru of America, extending our partnership.
Profitability
We always have said short-term growth is not our goal, but profitable growth over the long term is. We never make decisions to drive short-term earnings and always focus on investing for long-term results. We are proud of the work we have done to bring down our structural expense, allowing us to invest more in our core businesses. The CCB overhead ratio has gone from 61% in 2011 to 56% in 2017, with a medium-term target of 50%+/-. Delivering on that will allow us to further increase our investments in technology and digital, as well as to move with greater speed to market. These investments matter: Digital is a more efficient way to serve our customers, and our digitally engaged customers are happier with us and are more likely to stay with Chase. Our goal is to be the easiest bank for customers to do business with.
Controls
Controls are the checks, balances and safeguards we rely on to do our work effectively. Controls help us avoid errors and adhere to all requirements and regulations. Controls are an ongoing discipline for us, but we believe the worst is behind us. In 2017, three of our consent orders were lifted. Early in 2018, the Federal Reserve lifted our Home Lending consent order, recognizing the improvements we have made since the financial crisis; the Office of the Comptroller of the Currency lifted its own foreclosure consent order in 2016.
People
We think we have the greatest team on the field with our 134,000 Chase employees. Our steady focus on creating a great employee experience and investing in our people has made us a stronger business. We promoted more than 15,000 people in 2017 and filled over 16,000 roles with internal candidates. During the year, the firm invested in excess of $300 million on employee training to keep everyone's skills current in a changing economy. Our team reflects the customer base we serve: More than 58% of our employees are female, and over 53% are minorities. Although we are proud of our progress in increasing diversity among our senior leadership, we still have work to do.
We have also made several changes to help support our people. For the second time in two years, we raised wages for 22,000 employees to $15 to $18 an hour, depending on the local cost of living. These increases are on top of our full benefits package, which averages $12,000 for employees in this pay range and a lower medical deductible to protect families from sudden medical expense.
Perhaps the proudest moment of 2017 came when this firm and our people stepped up to help communities in need, as hurricanes, fires and mudslides devastated several communities in the U.S.
This is when our company is at its best. We made more loans, extended loan payments, waived late fees and made investments to support the long-term recovery in these communities. We also reached out to help the hundreds of our employees who were affected directly. Our employee-to-employee giving fund showed the tremendous generosity of employees looking out for each other in times of need. And from Houston to South Florida to the Bay Area, you could see the blue shirts of our Good Works volunteers helping out distributing food and water, clearing debris and helping however they could. Business has a broader social role to play, particularly now, and it's possible that no company can do as much as ours.
Looking ahead
"Intelligence is the ability to adapt to change."
- Stephen Hawking
If this organization has proved one thing, it's that we can move and adapt quickly for a company of our size. We are experiencing another period of extraordinary change. The pace of technology is accelerating faster than most businesses can absorb. Industry after industry is being disrupted as emerging players develop better customer experiences, faster than incumbents can innovate. API-based platforms allow software developers to build onto experiences, and we see services converging.
We know we have an extraordinary leadership position, and we do not take it for granted for a second. Across industries, the mighty have fallen — and we do not think we are immune. The key for us now is to invest, innovate and speed up to serve customers. As we look ahead, we will be laser focused on becoming the easiest bank to do business with. We will do that by being excellent in six core areas we deliver for customers: becoming a customer, paying with Chase, owning a home, owning a car, growing wealth and growing businesses.
Becoming a customer — No matter how customers find us — in a branch, on our app, on chase.com or through a friend — we want to make it easy for them to become a customer and stay with us throughout their lives. We will continue to invest in having a simple, fast way to develop this relationship across Chase. Early in 2018, we started using a simpler digital application for our Consumer checking and savings products. Similar to the Business Banking application I mentioned earlier, we just streamlined the process to make it fast and easy. Early results have been beyond our expectations, requiring only a few minutes for existing customers to add checking or savings accounts and only a few minutes longer for customers who are new to Chase to join us. During one day in February, we opened two accounts every minute.
Paying with Chase — Helping our customers pay for things is at the center of everything we do. Whether a customer pays an individual, purchases a product or settles a bill, it should be simple, quick and safe. Forty percent of Chase customers already move money with us. We have 48 million active credit and debit card customers, and more than 70% of our active credit card customers use those cards in mobile wallets or for recurring bills and merchant payments. Zelle has been adding nearly 100,000 users every day, and Chase QuickPaySM makes up more than 50% of Zelle's volume. We want our customers to decide who to pay and when, and we make sure it's simple, safe and seamless.
Owning a home — Buying a home is one of the most emotional purchases a family ever makes. But the process of buying one is anything but joyful. We want to help the hundreds of thousands of customers who will buy a home with Chase in 2018 to do so with ease and speed. Our partnership with Roostify has made our digital mortgage process simpler and has reduced the time it takes to refinance by 15%.
Owning a car — Over 1 million customers will buy or lease a car with Chase in 2018, yet many people still don't think to call us first if they're buying one. Like getting a home loan, the experience of buying a car can be long and daunting. We think we can reinvent it — making it easier, less expensive and a pleasant experience. Chase Auto Direct, in partnership with TrueCar, is a step in the right direction.
Growing wealth — Our brand promise is to help customers make the most of their money. Our team of bankers and wealth advisors has worked with customers for decades. In 2018, we will introduce new digital tools to help customers invest and trade from their phones, as well as connect them with an advisor when they need one. Unlike other investment apps, ours will have the team of J.P. Morgan advisors and bankers behind it.
Growing businesses — Few banks can help businesses as much as JPMorgan Chase can, from startups to multinationals. From the beginning, we can offer banking, credit and merchant services along with a business banker. We have developed new products and services that make it easier for our customers to manage and grow their business. Chase Business Quick Capital®, powered by our partnership with OnDeck, is a great example, offering same-day access to short-term loans. The next step is to expand into new markets and use the power of Chase to help our business customers grow and thrive.
Looking ahead at our ambitions for the year, we are grateful for our leadership position and are ready to do more. As large as we are and as much as we have grown, we know the best days are still to come. We raised our medium-term ROE target to 25%+ from 20%+/-, in part due to the impact of tax reform. With the strength of our products, distribution and brand, we know we can get there.
The first step will be expanding our already sizable technology investment. As a firm, we invest in excess of $10 billion annually in technology. We have more than 31,000 technologists at the firm in development and engineering jobs; that number has grown over time, and we expect to hire more people in 2018. We have moved a number of our technology teams to an agile structure, allowing them to be closer to the product owners and speeding up time to market. This change has enabled our teams to be 100% focused on their products and on delivering for our customers.
To maintain speed and adaptability, we have to fight the institutional drag that slows big companies down. Bureaucracy is like a virus. As soon as one strain is inoculated, another appears. In most cases, bureaucracy is driven by good people thinking they're doing the right thing. But when we try to torture a product to perfection, we sacrifice time to market and risk losing customers to someone who can do it better. Jamie has asked Daniel and me to take this on, and we have accepted with pleasure. We are working at cutting unnecessary committees, making meetings more efficient and putting accountability on business owners.
And last, we will expand our retail branches into new communities. This is perhaps the most exciting development for 2018. The heart of our company is our retail branches — more than 1 million customers visit our branches each day. For years, we have been constrained to our current 23-state footprint and unable to expand into major markets such as Washington, D.C., Boston, Philadelphia, Baltimore and the Carolinas. In January 2018, we announced that we plan to open up to 400 branches in 15-20 new markets over the next five years. These markets represent a $1 trillion deposit opportunity. Our new branches in these markets will lead to nearly 3,000 new jobs and drive economic opportunity for small businesses in those communities.
When we enter these markets, we will do so with the full force of JPMorgan Chase. We will hire. We will lend. And we will help customers achieve milestones, like buying a home or sending a child to college. Our JPMorgan Chase Foundation will support the nonprofits within that area to drive economic growth. We have seen the significant impact we have made in the communities we are in, and we're excited to become an even more relevant part of many more.
I'm always an optimist, but I can honestly say I've never been more optimistic to be a part of this company. We are the largest bank in America, and I don't think we've ever been stronger, more disciplined and more focused on how we can serve our customers. Thank you for your support of this great company, and I look forward to our best days ahead.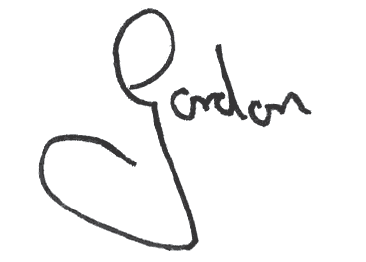 Gordon Smith
Co-President and Chief Operating Officer, JPMorgan Chase & Co., and CEO, Consumer & Community Banking
2017 Highlights and Accomplishments
Consumer relationships with nearly half of U.S. households
#1 in primary bank relationships within our Chase footprint
Consumer deposit volume has grown at a rate more than twice the industry average since 2012
#1 most visited banking portal in the U.S. — chase.com
#1 in Retail Banking for five years in a row (Kantar TNS)
#1 ATM network in the U.S.
#1 credit card issuer in the U.S.
#1 U.S. co-brand credit card issuer
#1 in total U.S. credit and debit payments volume
#1 wholly-owned merchant acquirer
#2 jumbo mortgage originator
#3 bank auto lender
2017 Bank Brand of the Year (The Harris Poll)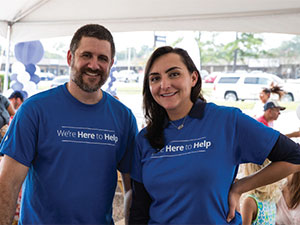 Helping Customers in Times of Need
After Hurricane Harvey in Houston, a city where we have served people and businesses for 151 years, we provided more than $30 million in immediate relief, worked with customers on over $1.2 billion in loans and mortgages, and waived certain fees. After the storm, we hosted 1,400 Houston area neighbors at community branch events where our employees helped our customers and members of the community.