Corporate Responsibility
One reason for JPMorgan Chase's enduring success is that we have always recognized that businesses operate within the context of their communities — and when our communities thrive, our business thrives.
Despite so much progress and so many economic gains, we know that many are still struggling. Millions in our communities and throughout the world live daily with economic uncertainty, just one unexpected expense from the financial edge.
Young people entering the labor market are finding themselves stuck in low-skill, low-wage jobs or worse, entirely disconnected from employment, education or training. When so many are left behind, we all feel the consequences: It sows division, erodes trust in our institutions and undermines confidence in our systems. We all have a stake in creating more widely shared prosperity.
Economic growth fuels economic opportunity, so the momentum we are seeing in economies around the world should be unequivocally heralded as good news. Yet it is not preordained that an expanding economy automatically translates into greater opportunity for all. Rather, it requires deliberate action and meaningful collaboration. Government and the nonprofit sector will continue to play vital roles, but the private sector must step up and do more to ensure that everyone shares in the rewards of a growing economy.
"At JPMorgan Chase, we view it as a firmwide objective to be a positive force in society and to help solve today's biggest challenges."
That is precisely what JPMorgan Chase is doing. Through our model for driving inclusive growth, we are undertaking significant, long-term initiatives and are making strategic investments focused in areas where we can draw on our firm's resources and capabilities to have the greatest impact: building skills for today's high-quality jobs, expanding small businesses, revitalizing neighborhoods and promoting financial health.
Our firm's model is yielding real results — so we are scaling it with a 40% increase in our annual community investments. Whether times are good or tough, our firm has always supported our communities, but the strong and sustained performance of our company, recent changes to the U.S. corporate tax system, and a more constructive regulatory and business environment are enabling us to do even more. The net result is that JPMorgan Chase will invest a total of $1.75 billion over the next five years to help drive inclusive economic growth in local communities.
In 2017, for example, we announced comprehensive, multi-year initiatives to expand opportunity for the residents of Chicago's South and West sides and Washington, D.C.'s underserved neighborhoods. Our commitments to these cities are based on the successful approach we developed and refined through our firm's $150 million investment in Detroit's economic recovery, which Fortune magazine cited in naming us #1 on its list of companies that are changing the world.
At JPMorgan Chase, we view it as a firmwide objective to be a positive force in society and to help solve today's biggest challenges. We are deeply proud of the ways we are making a real difference in people's lives through our strategic philanthropic investments, but this is just one example of how we are stepping up. Across our firm, we are leveraging our resources, capabilities and core business to, in short, invest in opportunity — something we know will pay dividends not only for our communities but for our firm as well.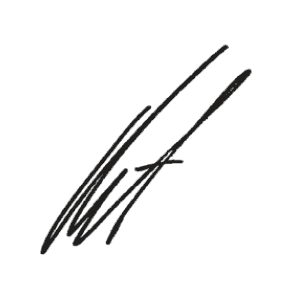 Peter L. Scher
Head of Corporate Responsibility and Chairman of the Mid-Atlantic Region
Investing in opportunity
JPMorgan Chase believes there is a pressing need to expand access to opportunity and help more people move up the economic ladder. Through our proven model for driving inclusive growth, we are taking a strategic, data-driven approach to doing just that.
Our efforts are focused on what our experience has shown are universal pillars of opportunity, and we are undertaking significant, long-term global initiatives that directly leverage our firm's worldwide presence, expertise and resources.
Extending our model for impact
We refined this model through our work in Detroit, where, in 2014, we launched our most comprehensive initiative to date. Combining philanthropic investments and our core business expertise, we have been working to address some of Detroit's biggest economic challenges, from catalyzing commercial development and boosting small business growth to revitalizing neighborhoods and equipping Detroiters with the skills to secure well-paying jobs.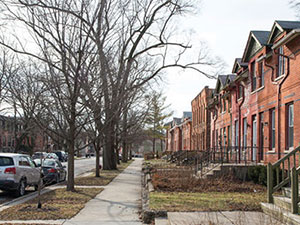 Meaningful collaboration among the city's leaders, business community and nonprofit sector has been the fundamental driver of the progress we are seeing to date and has allowed us to accelerate our initial investment. In just three years, and two years ahead of schedule, we exceeded our initial $100 million commitment and now expect to invest $150 million in the city by 2019.
Our comprehensive efforts in Detroit have yielded important insights, which we are turning into action in other communities that are facing similar challenges. In 2017, we extended our model for impact to Chicago and Washington, D.C. Our comprehensive, multimillion-dollar commitment to each city will focus on driving inclusive growth in underserved neighborhoods, where economic opportunity is increasingly out of reach.
Advancing sustainability for our clients and within our operations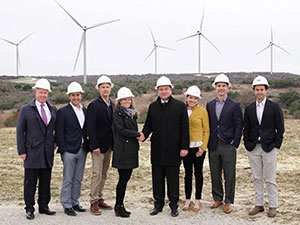 As a company with clients and operations around the world, JPMorgan Chase is in a unique position to leverage our expertise to promote sustainable business practices and help clients capitalize on opportunities arising from the transition to a more sustainable global economy.
While JPMorgan Chase has a long-standing commitment to protect the environment and advance sustainability for our clients and within our own operations, we recognize that today's challenges call for an even greater commitment.
In 2017, we pledged to source renewable energy for 100% of our global power needs by 2020. JPMorgan Chase has offices and operations in over 60 countries across more than 5,500 properties, covering nearly 75 million square feet. To increase energy efficiency, we are retrofitting our branches with the world's largest LED lighting installation — a total of 1.4 million new lightbulbs. This move is likely to cut our lighting energy consumption in half, which is the equivalent of taking 27,000 cars off the road.
We are also developing an on-site solar installation at the firm's largest single-tenant office. This will comprise up to 20 megawatts of capacity, which is enough to power the equivalent of 3,280 homes. Additionally, we are supporting the development of new renewable assets by contracting for long-term power off-take from wind and solar projects on the grids from which JPMorgan Chase purchases power. As a first step, we are purchasing power from the Buckthorn wind farm, a 100-megawatt project in Erath County, Texas.
Finally, as one of the largest financiers of energy in the world, we pledged to facilitate $200 billion in clean financing through 2025. Through this commitment, JPMorgan Chase will help scale the impact of sustainability efforts among more than 20,000 corporate and investor clients in the U.S. and across the world.
The size, scope and global reach of our firm allow us to take on big challenges and to drive progress that few can match.
Harnessing the power of data
Delivering data and analyses is central to our model for impact. The JPMorgan Chase Institute is harnessing the scale and scope of one of the world's leading financial firms to better understand the economy. Its mission is to help policymakers, businesses and nonprofit leaders use better facts, timely data and thoughtful analysis to make smarter decisions to advance prosperity. Drawing on JPMorgan Chase's unique proprietary data, expertise and market access, the Institute frames and provides analysis of the most critical economic challenges of our time.
In 2017, the Institute shared important insights and thoughtful analyses on:
U.S. household expense volatility, particularly in the wake of extraordinary medical payments;
A first-of-its-kind look into out-of-pocket healthcare spending by U.S. consumers with a high frequency view at the state, metro and county level;
The gender gap in financial outcomes and lasting impacts of major medical payments;
The burden and dynamics of health insurance premium payments for small business owners;
The challenges that U.S. small businesses face in managing payroll growth and volatility;
Resident access to everyday goods and services in Detroit and New York City;
A full year of the Local Consumer Commerce Index, measuring consumer spending growth within and across 14 U.S. cities each month;
How an anticipated drop in mortgage payments, resulting from lower interest rates, impacted household consumption; and
The impact of payment and principal reduction on default and consumption provided by mortgage modifications.
2017 Highlights and Accomplishments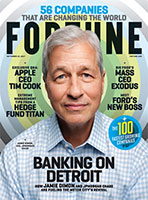 FORTUNE RANKS JPMORGAN CHASE #1 ON "CHANGE THE WORLD" LIST

"Thanks to Detroit, the bank is confident that this full-court-press approach is a blueprint that could work across the country — and in the next few months, they'll be taking components of the Motown model nationwide."
Excerpted from "How JPMorgan Chase Is Fueling Detroit's Revival," Fortune (September 15, 2017)
JPMorgan Chase's investment in Detroit is yielding real results. To date, we have deployed $117 million in loans and grants to accelerate the city's economic recovery. This investment is allowing more than 15,000 adults and young people to receive skills training for in-demand jobs; supporting development projects that have created or preserved over 900 jobs, more than 1,300 housing units and over 177,000 square feet of commercial space; and providing more than 2,200 entrepreneurs with technical assistance and access to capital, creating or maintaining more than 1,100 jobs.
Scaling innovative, high-impact models to create opportunity for more people:

⚬ Expanded the Entrepreneurs of Color (EOC) Fund to the South Bronx in New York City and San Francisco. We first launched the EOC Fund in Detroit in 2015 to provide underserved entrepreneurs with greater access to capital and assistance needed to grow and thrive. To date, the fund has lent or approved nearly $4.7 million to more than 45 minority-owned small businesses, resulting in over 600 new or preserved jobs.

⚬ Expanded The Fellowship Initiative (TFI) to Dallas and recruited new classes of Fellows in Chicago, Los Angeles and New York City. This program seeks to address barriers to opportunity for young men of color and to position them for success by engaging them in comprehensive training that includes academic support, mentoring and leadership development at a critical juncture in their lives. One hundred percent of TFI Fellows are graduating from high school, and, collectively, they have been accepted into more than 200 colleges and universities across the country.

⚬ Expanded innovative apprenticeship models and career-focused programs that equip high school students with the skills and education they need to pursue well-paying, long-term careers through the launch of New Skills for Youth innovation sites in New York City's South Bronx and across three provinces in South Africa and four provinces in China.

In the United Kingdom, we received the Queen's Award for Enterprise for Promoting Opportunity for the firm's Aspiring Professionals Program, which exposes young people from low-income backgrounds in London to new career opportunities.
Engaged more than 1,800 young people in summer jobs and other work-related experiences in 19 cities across the U.S.
Invested more than $43 million in 164 job training and career education initiatives in 35 countries around the world — including in Mexico, the Philippines and the United Kingdom — to prepare people with the skills they need to be successful in growing industries.
Increased labor market transparency and efficiency through the development and launch of innovative workforce and career pathway tools such as the Good Jobs Index, BankingOnMyCareer.com and Credential Engine.
Underwrote $13.5 billion in green bonds and bonds with a sustainable use of proceeds.
In 2017, provided $1.2 billion for wind and solar projects in the U.S. Since 2003, JPMorgan Chase has committed or arranged over $18 billion in financing for wind, solar and geothermal energy projects in the U.S.
Announced eight financial services innovators as winners of the third competition of the Financial Solutions Lab (FinLab), which is focused on improving the financial health of overlooked populations. To date, FinLab has supported 26 fintech companies offering innovative financial products to help more than 2.5 million Americans improve their financial health. Collectively, these companies have raised over $250 million in capital since joining the program. More than 100 JPMorgan Chase employees have provided mentorship to the companies as part of the Lab.
Engaging our employees:


⚬ We are putting the knowledge and expertise of our people to work for our communities. In 2017, 56,000 of our employees volunteered more than 383,000 hours of their time. And through the JPMorgan Chase Service Corps, a program that leverages the energy and skills of top talent to assist nonprofit partners, nearly 80 employee volunteers from offices in more than a dozen countries have contributed over 11,500 hours to help 20 organizations address critical needs.

⚬ We are committed to supporting the communities where we work and live in their time of greatest need. In 2017, in the wake of an unprecedented number of natural disasters, our firm and employees donated $7.8 million to assist disaster relief efforts around the world.