Introduction
In Commercial Banking (CB), we continue to execute our long-term, disciplined strategy, focused on helping our clients succeed and making a positive difference in our communities. Across our business, we have been steadily investing to deliver more value to our clients. I'm excited about what we've accomplished so far and the tremendous opportunity ahead of us. As you consider the future for CB, it's useful to reflect on our progress over the last decade:
This 10-year perspective provides a through-the-cycle lens, which is the best way to measure the outcome of our efforts, as well as the tremendous potential for CB. At every step along the way, we have been building with patience, selecting the best clients and maintaining our fortress principles.
During this time, we commenced our Middle Market expansion efforts, focusing on delivering our broad-based capabilities to more clients across the U.S. To date, we have opened 67 new locations, added 650 new bankers and set a solid foundation for continued organic growth.
In 2008, we acquired our Commercial Term Lending (CTL) franchise from Washington Mutual. Since then, CTL has become the #1 multifamily lender in the U.S., as we have made significant investments to better serve our clients.
I'm incredibly proud of how our team is executing and the market leadership positions we've established. You can see the outcome of this hard work and discipline in our performance – over the past decade, we've added high-quality loans and deposits, nearly doubled revenue and tripled net income.
While we're pleased with these results, we are not standing still. We see enormous potential for our franchise and are building for the next 10 years and beyond.In this letter, I share highlights from our 2018 performance, the progress we are making on our strategic priorities and the investments underway that will drive continued success for our clients and CB.
Record performance in 2018
In 2018, CB delivered outstanding financial results. We generated record revenue of $9.1 billion, up 5% year-over-year, and net income grew 20% to a record $4.2 billion. We have remained highly selective in growing our loan portfolio, and our net charge–offs were just 3 basis points for the year. Our continued credit, expense and capital discipline led to an industry–leading overhead ratio of 37% and a strong return on equity of 20%.
Clients are at the center of everything we do, and we're delivering meaningful advice, solutions and capital to help them succeed. In 2018, we hired more than 150 new bankers and made nearly 30,000 more client calls. Through these efforts, we added over 1,200 new relationships, grew loans by $7.4 billion across our business and ended the year with $206 billion in average loan balances.
Being able to deliver our leading investment banking capabilities locally separates us from our competitors. Our partnership with the Corporate & Investment Bank (CIB) is outstanding and allows us to deepen our strategic dialogue with clients. Even while investment banking activity is market dependent, we have grown revenue every year since the JPMorgan Chase/Bank One merger in 2004. 2018 was no exception, as we generated a record $2.5 billion in Investment Banking (IB) revenue, accounting for 39% of CIB's North America investment banking fees.
Growing our client franchise
Across all of our businesses, we have a tremendous opportunity to add more great clients and deepen those relationships over time. Since launching our Middle Market expansion efforts, we are local and active in 39 new metropolitan statistical areas and have added close to 2,800 new clients. When we move into a new market, we are truly engaged in our communities and deliver the full power and platform of our entire firm. Client by client, banker by banker, we have organically created a nice-sized bank from scratch, building a $15 billion loan portfolio and an $11 billion deposit franchise. The foundational investments we make upfront, essentially our operating infrastructure, are meaningful and are now largely in place. As our presence matures, these newer markets will drive revenue growth, margins and returns for many years to come.
The growth potential for our Middle Market business isn't limited to our expansion markets. Through data–driven analysis, we've identified and prioritized 38,000 prospective clients nationally. Some of our most exciting opportunities are within our legacy markets, such as New York, Chicago, Dallas and Houston, where we have been for over a century.
Overall, we now have banking teams in 116 locations across the U.S. These markets account for roughly 70% of the country's gross domestic product, and our success will continue to be driven by our exceptional teams, our comprehensive capabilities delivered locally and CB's ability to grow with clients over time.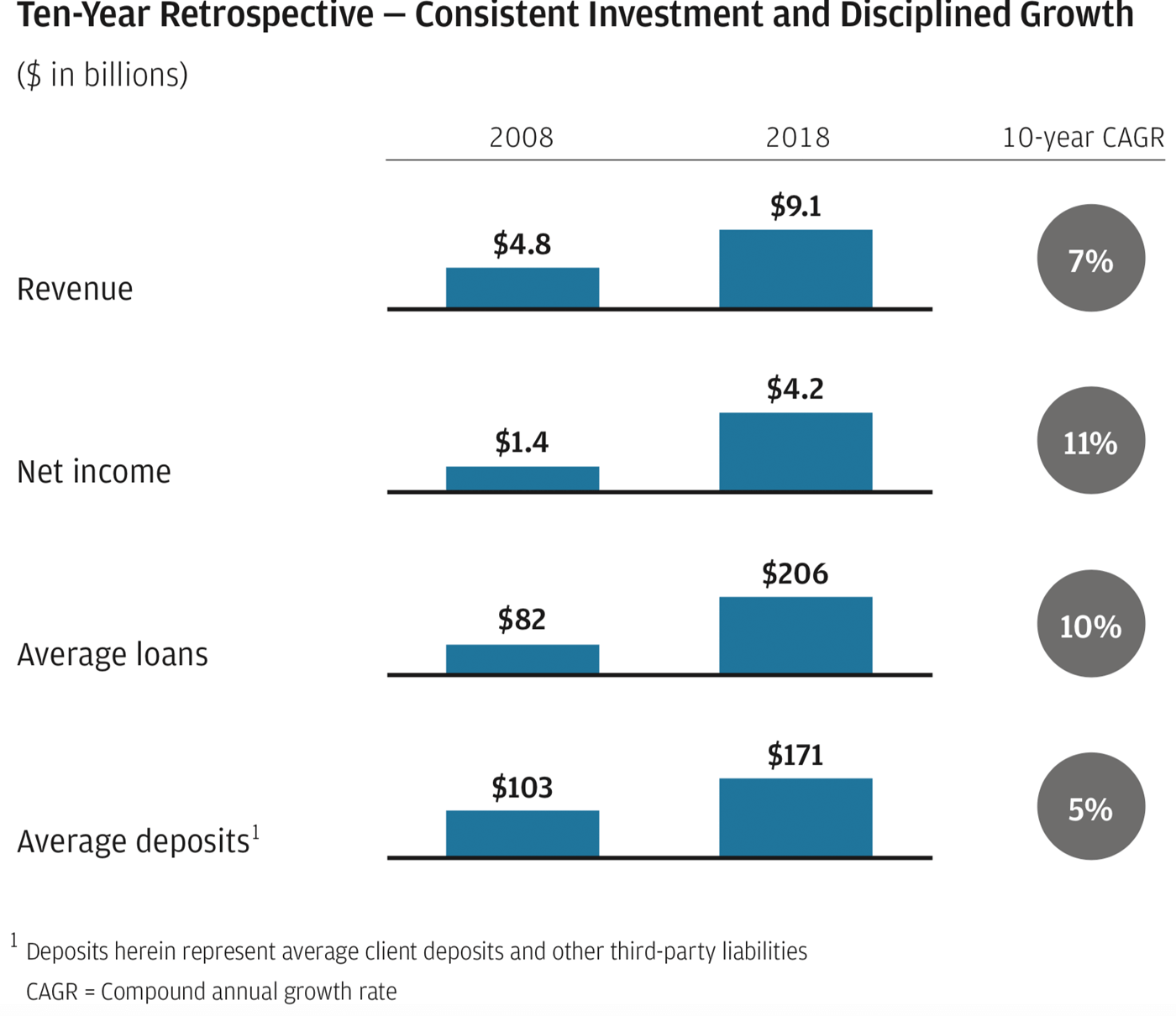 Positioning for long-term success in Commercial Real Estate
Our Commercial Real Estate (CRE) businesses are designed to thrive through the cycle, and growth has been highly selective and disciplined. We are pleased with our performance in 2018, generating loan growth of 4% and $24 billion in loan originations. As we move into 2019, we will continue to target cycle-resistant segments and asset classes, watch market conditions closely and maintain our strict underwriting criteria. By staying true to these fundamentals, we believe we can thoughtfully continue to grow our CRE loan portfolio.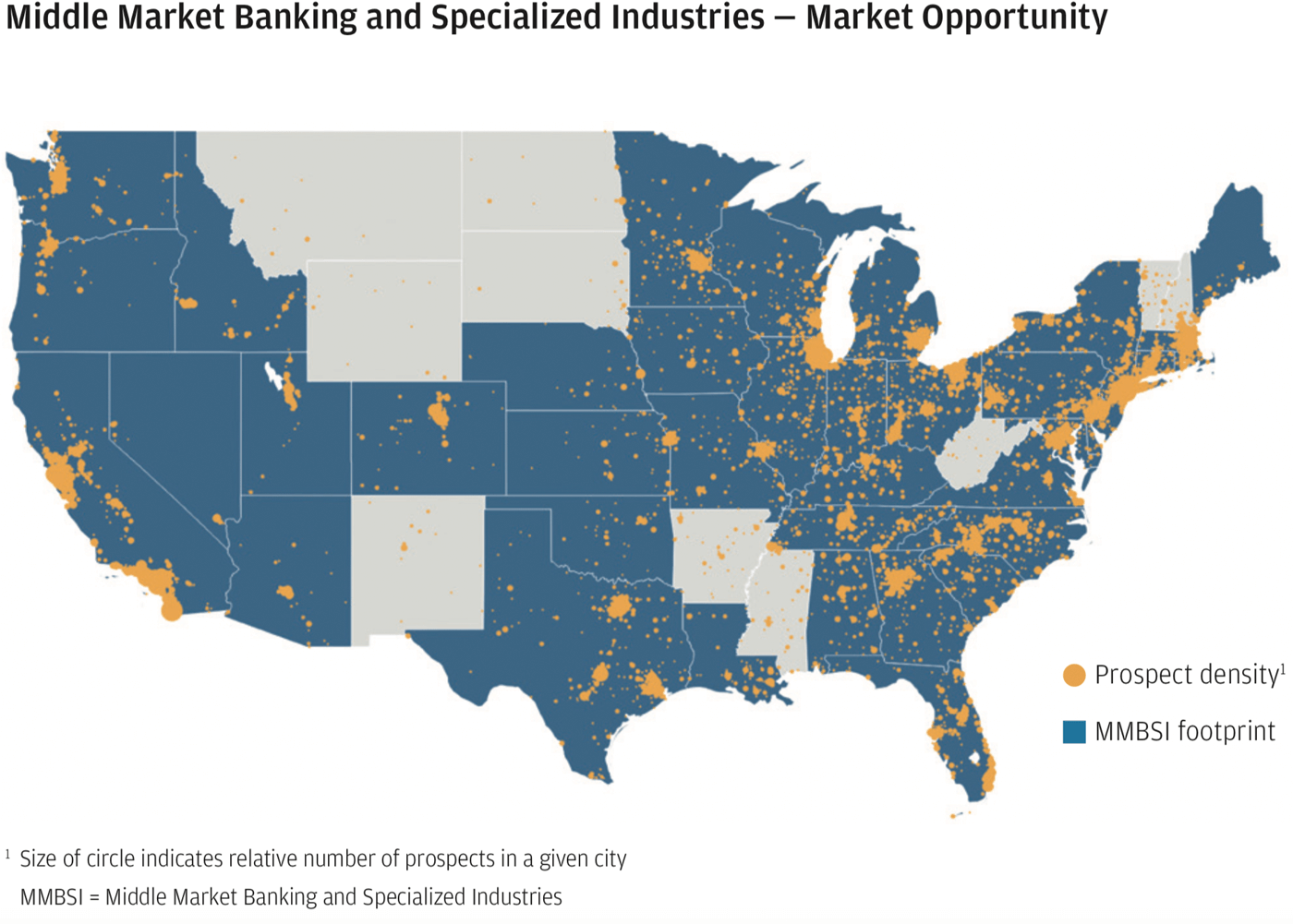 Enhancing our capabilities to deliver more value
Recognizing that clients are in various stages of development and in different industries, we know they have unique needs and priorities. We also know that expectations are shifting and that we need to continually raise the bar to deliver more value. As such, CB has dedicated, client-focused design teams working to integrate, simplify and create new functionality. These teams are developing exciting new capabilities that will deliver powerful solutions while substantially improving the overall client experience.
We are making significant investments in our digital and payments capabilities, and this work is critical to our value proposition. It will enable our clients to connect with us in the simplest way possible, whether through application programming interfaces or an open banking solution, and allow clients to accept and collect payments from anywhere in the world, in any currency. Finally, our ability to deliver real-time data and insights will help clients optimize and simplify their operations. The value we deliver through these capabilities allows us to build incredibly close client relationships and is the foundation for gathering and retaining long-term, stable operating deposits.
Similarly, we are transforming how we provide credit to our clients. As an example, in CTL, speed and certainty of execution are critical. To address this, we developed our proprietary loan origination platform, CREOS. Today, we use CREOS to process 100% of our CTL volume and are seeing terrific results with more than 40% of our loans closing in less than 30 days. This platform allows our clients to focus on running their business and lets us deliver a superior client experience rather than compete on pricing, terms and credit.
Making a positive difference in the communities we serve
In CB, we embrace our obligation to be a positive force in our communities and are well-positioned to support the firm's commitment to making a difference. In 2018, we financed the development of more than 20,000 housing units for low-income individuals, and, notably, our Commercial Development Banking team provided $188 million in capital to the nation's largest Community Development Financial Institutions. In addition, CB supported local businesses, states and municipalities, school districts, nonprofits and higher education institutions with over $56 billion in capital to help them deliver their critical services. Equally important to serving our communities, last year CB employees volunteered more than 20,000 hours at local organizations.
Looking forward
I hope you can see why I'm incredibly proud of our franchise and excited about the opportunities ahead. CB's performance over the last 10 years has set the standard for us going forward. We have an exceptional team, outstanding capabilities and enormous market opportunities. We believe we are well-prepared for whatever market conditions are ahead, and the investments we are making today will drive success for decades to come.
All of this comes down to our clients. We are grateful for our longstanding relationships and appreciate the trust and confidence they place in JPMorgan Chase. I also want to thank the entire CB team for making our business better every day and their ongoing commitment to serving clients.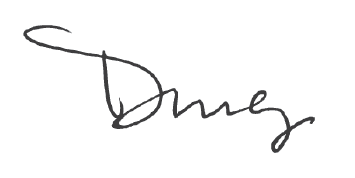 Douglas B. Petno
CEO, Commercial Banking
2018 Highlights and Accomplishments
Performance highlights
Delivered record revenue of $9.1 billion and record earnings of $4.2 billion
Generated return on equity of 20% on $20 billion of allocated capital
Continued superior credit quality — net charge-off ratio of 0.03%
Delivered an industry-leading overhead ratio of 37%
Leadership positions
#1 U.S. multifamily lender

footnote

1
#1 Traditional Middle Market Bookrunner

footnote

2
Winner of Greenwich Best Brand Awards in Middle Market Banking — Overall, Loans and Lines of Credit, Cash Management, International Products and Services

footnote

3
Business segment highlights
Middle Market Banking — Record gross Investment Banking revenue

footnote

4; added five new offices
Corporate Client Banking — Record revenue, with strong investment banking growth and record average loans
Commercial Term Lending — Completed rollout of new CREOS platform across the business, resulting in more than 40% of new loans originated with normalized controllable cycle times of less than 30 days
Real Estate Banking — Record net income, with revenue up 13% from 2017
Community Development Banking — Provided over $1.5 billion in capital for affordable housing properties and supported the firm's Advancing-Cities initiative with banking and community engagement expertise
Firmwide contribution
Commercial Banking clients accounted for 39%

footnote

5 of total North America investment banking fees
Over $145 billion in assets under management from Commercial Banking clients, generating approximately $500 million in investment management revenue
$513 million in Card Services revenue

footnote

4
$4.1 billion in Treasury Services revenue
Progress in key growth areas