Corporate Responsibility
In an era characterized by deep social divisions and widening economic disparity all over the world, companies like ours have a responsibility to be leaders in finding solutions. This is not simply about being a good corporate citizen; it is a business imperative. The success of our firm is inextricably linked to the success of our communities.
Many of today's challenges stem from the reality that, despite a growing economy, people are working harder but are unable to get ahead. The average American family has seen its net worth move backward over a generation. Meanwhile, for every $100 in white family wealth today, black families hold just about $5. For far too many people, the system is not working.
Business has an obligation and a vested interest in ensuring our system delivers on its unrivaled potential to create widely shared economic opportunity. That's why JPMorgan Chase is applying the same capabilities and resources that enable us to deliver Return on Investment for our shareholders to generate what we call 'Return on Community.' This means we are making intentional, long-term investments aimed at lifting those who are being left behind, focused where we can leverage our firm's expertise: building job skills, expanding small businesses, revitalizing neighborhoods and promoting financial health.
Over the last five years, we have refined this model in Detroit, where we made a $150 million commitment to the city's economic recovery. The results have exceeded our expectations. People are moving back. The unemployment rate is down from 20% in 2013 to less than 9% today. For the first time in 17 years, home values have risen and mortgage lending is up. While much work remains to be done, there is a sense of optimism once again, particularly among young people who now see a future for themselves in their city.
In 2018, we took a major step to expand the number of people and places we reach by launching AdvancingCities, our firm's $500 million initiative to drive inclusive growth around the world. While many cities are experiencing growing economies, vibrant downtown cores often obscure large pockets of concentrated poverty. At the same time, cities offer the opportunity to drive large-scale innovation and impact. Through AdvancingCities, we are combining our business and philanthropic resources to do exactly that.
These efforts underscore the degree to which our mission to drive inclusive growth has become a fundamental tenet of our culture. Through our market expansion, kicked off in 2018, we are bringing the full force of our firm to advance this mission. We are opening 400 new Chase branches, enabling us to lend to more customers, offer more good jobs and further invest in neighborhoods. The first of these branches are now open in Boston, Philadelphia and Washington, D.C., where we are pairing them with expanded lending and philanthropic commitments, focused in low- and moderate-income areas. And we are actively working to hire locally while raising wages for our entry-level employees.
Opening doors to opportunity transforms lives, lifts entire communities and strengthens the global economy. It is also the best way to repair the societal fractures that increasingly divide us – and that's the right thing to do for our firm and for our shareholders.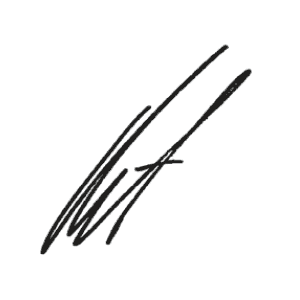 Peter L. Scher
Head of Corporate Responsibility and Chairman of the Mid-Atlantic Region
Generating Return on Community
JPMorgan Chase believes that companies must do even more to help solve today's biggest challenges and create economic opportunity for more people. To do so, they must invest in communities the same way they invest in their own businesses. As announced in early 2018, our firm will deploy $1.75 billion by 2023 to drive inclusive growth in communities around the world. Generating Return on Community is one of our core objectives because we know that the future of our company depends on the well-being of our communities.
To create and sustain lasting positive change, JPMorgan Chase is investing in four key drivers of opportunity, areas that are aligned with our business expertise: jobs and skills, small business expansion, neighborhood revitalization and financial health. We are putting this model into action through significant, long-term and data-driven investments that leverage our firm's expertise, capital, data, technology and global presence.
Advancing

Cities — Expanding opportunity at scale
Our model for impact has yielded real results so we are doubling down on our commitment to drive inclusive growth and expanding the number of people and places we reach. JPMorgan Chase launched AdvancingCities — our largest, most comprehensive corporate responsibility initiative to date to invest in solutions that bolster the world's cities and the people within them.
This initiative will allow us to deepen our work in cities in two ways: through targeted commitments in key markets where the conditions exist for large-scale investments and through an annual Challenge that will accelerate collaborative, innovative solutions designed by local leaders and residents to break down barriers to opportunity.
To catalyze sustainable growth, we are combining our firm's philanthropic efforts with our lending and investing expertise to deploy up to $250 million as low-cost, long-term loan capital. We expect our investment to attract an additional $1 billion in outside capital.
In 2018, marking our 150th anniversary in France, JPMorgan Chase announced its first AdvancingCities commitment — a $30 million, five-year philanthropic investment to provide underserved residents and local entrepreneurs across Greater Paris access to economic opportunity.
Building branches, strengthening our communities
As we expand our consumer business, we are also increasing our philanthropic commitment to our communities. For example, in 2018, we announced plans to open 70 new branches in the Greater Washington region and hire 700 new employees, the first major branch expansion as part of our firm's $20 billion, five-year investment in our business and local economic growth. To fuel the economy of this region, we committed $4 billion in lending for home mortgages and small business and $500 million to support affordable housing. In addition, roughly 20% of our branches in the region will reside in low- and moderate-income communities. We also doubled our philanthropic investment, committing $25 million to create economic opportunity for residents at risk of being left behind in today's economy.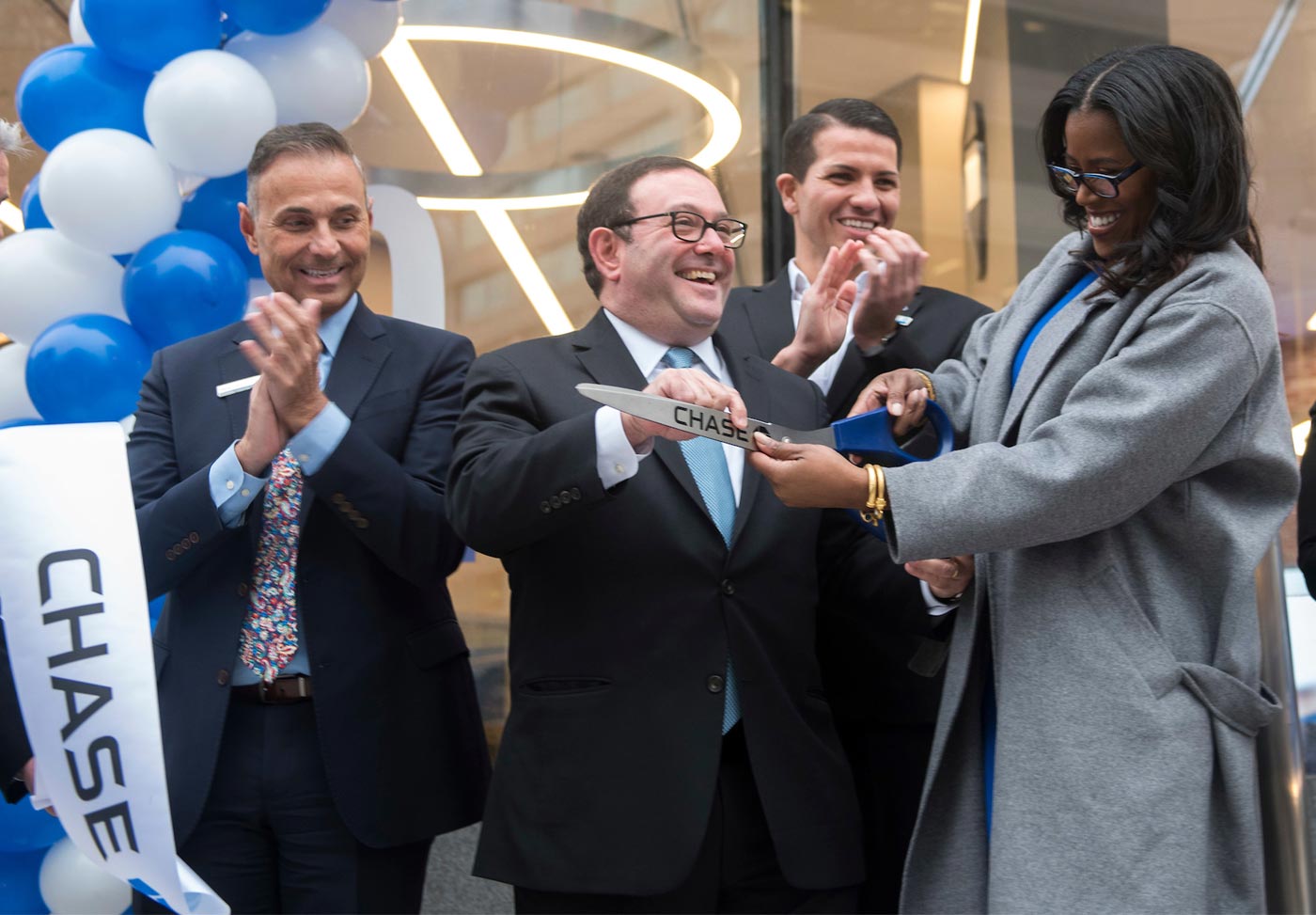 One such investment is the $6 million we committed in 2018 to prepare Greater Washington area students for local,
in-demand technology jobs. As an employer, we hear from so many of our clients and employers about their struggle to find workers with the right skills. In 2017, only 3,000 individuals obtained associate degrees and other sub-baccalaureate credentials in digital skills and technology, while there were 15,000 jobs that needed those credentials in the region. Demand for tech workers with less than a four-year degree increased by 42% in the region between 2014 and 2017.
As part of our firm's global New Skills for Youth initiative, our investment will support five school districts in Virginia, Washington, D.C., and Maryland and enable them to partner with local colleges and universities to build career pathways for students that lead to well-paying technology jobs.
Unlocking the power of data for public good
We are harnessing our scale and scope to shed light on the inner workings of today's global economy. The JPMorgan Chase Institute seeks to help decision makers – policymakers, businesses and nonprofit leaders – use timely data and thoughtful analyses to make informed decisions that advance inclusive growth around the world. Drawing on our firm's unique proprietary data, expertise and market access, the Institute develops analyses and insights on the inner workings of the global economy, frames critical problems, and convenes stakeholders and leading thinkers around solutions. Our firm's data informs all of our strategic investments in communities around the world.
In 2018, the Institute shared valuable analyses and insights on:
Local commerce activity, leveraging 4 billion credit and debit card transactions from nearly 7.7 million customers to provide an unprecedented view of the online U.S. economy, examining how online commerce has grown, who has driven that growth, and how it has impacted brick-and-mortar merchants;
Families' out-of-pocket healthcare spending trends from 2014 to 2017;
Growth and evolution of the Online Platform Economy, exploring its scale, key segments, characteristics and how earnings from platforms figure into family income;
Challenges, opportunities and life cycles of America's small businesses by analyzing revenue and cash flows of 1.3 million small businesses;
Institutional investor trading behavior in foreign exchange markets around three events that led to the largest one-day moves in the relevant currencies in the last 20 years: Brexit, the 2016 U.S. presidential election and the decision by the Swiss National Bank to remove the Swiss franc floor; and
Americans' tax refunds by income and other demographic characteristics, as well as the impact of tax refunds on healthcare spending.
2018 Highlights and Accomplishments
Awards and recognition
Ranked Top 10 on

Fortune

magazine's World's Most Admired Companies list
Named to

Fortune

magazine's Change the World list for the second year in a row
Named to

The Chronicle of Philanthropy's

Top 20 Corporate Givers list
Named recipient of the International Medical Corps' Global Citizen Award
Harvard Business School (in a 2018 case study) profiled the firm's model for impact in Detroit and how it's being applied in other cities
Named to the

Military Times'

Best for Vets Employers list
Named an ENERGY STAR® Partner of the Year, recognized by the U.S. Environmental Protection Agency and U.S. Department of Energy
Named to

Black Enterprise's

50 Best Companies for Diversity list
Accomplishments
Generating Return on Community through our comprehensive, multimillion-dollar commitments to Detroit, Chicago and the Greater Washington region:

Detroit: Five years into our $150 million commitment:

⚬ 13,573 people participated in workforce programs; 1,632 units of affordable housing were created or preserved; 13,180 people received services to improve their financial health; 2,067 jobs were created or retained; 4,387 small businesses received capital or technical assistance

Chicago's South and West sides: One year into our $40 million commitment:

⚬ 2,857 people participated in workforce programs; 176 units of housing were created or preserved; 5,341 people received services to improve their financial health; 1,246 jobs were created or retained; and 1,319 small businesses received capital or technical assistance

Greater Washington region: One year into our $25 million commitment:

⚬ 590 units of affordable housing were created or preserved; 312 jobs were created or retained; 722 small businesses received capital or technical assistance

Through New Skills at Work, over the past five years, we have helped nearly 150,000 people receive skills training for well-paying jobs in growing industries by partnering with about 740 nonprofits, investing $250 million in job training and career education initiatives in 37 countries, as well as 30 U.S. states and Washington, D.C.
Through our global commitment to promote financial health:

⚬ Announced eight financial services innovators as winners of the Financial Solutions Lab (FinLab) 2018 Challenge, focused on improving consumer financial health in the U.S. To date, FinLab has supported more than 30 innovative financial technology (fintech) companies that have raised over $500 million in capital since joining the program, saving U.S. residents more than $1 billion.

⚬ Launched the Financial Inclusion Lab in India, applying insights from the Lab in the U.S. to help scale early-stage fintech startups that are focused on helping India's underserved communities.

Expanded the Entrepreneurs of Color Fund (EOCF) from Detroit to Chicago, the South Bronx and the Bay Area, providing minority entrepreneurs with access to capital, education and other resources to build and grow their businesses. Through 2018, JPMorgan Chase has committed $13.6 million through EOCF, resulting in 210 loans totaling $9.5 million that created or retained 1,200 jobs.
To date, hosted five Partnerships for Raising Opportunity in Neighborhoods (PRO Neighborhoods) competitions, awarding more than $98 million to over 70 Community Development Financial Institutions across the U.S. After our $68 million commitment, the winners of the first three competitions raised an additional $713 million in outside capital, issued over 21,000 loans to low- and moderate-income customers, and created or preserved more than 3,000 affordable housing units and 11,000 quality jobs.
In 2018, provided $3.2 billion for wind and solar projects in the U.S. Since 2003, JPMorgan Chase has committed or arranged more than $21 billion in financing for wind, solar and geothermal projects in the U.S.
Awarded our 1,000th mortgage-free home to a U.S. military veteran, reaching all five branches of service in communities across 44 states.
Engaged our employees to serve our communities:

⚬ Nearly 59,000 employees volunteered more than 389,000 hours in 2018. This includes 218 employee volunteers from offices in 15 countries who contributed 18,500 hours working on-site with 49 of our nonprofit partners through the JPMorgan Chase Service Corps.

⚬ Within the first three months of the firm's Board Match program – which doubles the impact of eligible employees' donations to nonprofits on whose boards they serve – 271 employees contributed, resulting in the firm matching more than $1.3 million to those organizations.

⚬ In 2018, our firm and employees donated more than $4 million to assist disaster relief efforts around the globe.