Corporate Responsibility
2020 will be remembered as a defining moment for humanity. It was a year that both reinforced and exacerbated profound inequities — from the pandemic's disproportionate impact on Black and Latinx communities, to the killing of Black citizens by police officers, to violence against members of the Asian and Pacific Islander community amid cries for racial justice. These events have brought a long overdue focus on removing barriers to racial equity, and they demand fundamental change around the globe.
Last April, I wrote that business needed to step up and collaborate with local, government and community leaders by providing resources and expertise to find solutions for those most in need. That same month, first-ever National Youth Poet Laureate Amanda Gorman shared a poem that read in part, "Do not ignore the pain. Give it purpose. Use it." Her sentiments have reverberated over this past painful year. It is time to change how we operate both public and private systems, dismantling what has been holding too many people back for far too long.
Today, 10 million Americans are out of work. The most financially vulnerable have been hit hardest, with Black and Latinx workers facing the highest unemployment rates, especially womenfootnote1. Lower-income families are dealing with the largest drop in savings since April 2020. Even pre-pandemic, Black and Latinx families held less than 50 cents for every dollar in liquid assets compared with families who are whitefootnote2 – underlining the dire need for a truly inclusive economic recovery.
Getting back to better business — not business as usual — starts with acknowledging that we all have fallen short.
Throughout 2020, several thousand colleagues looked across our entire firm to examine where JPMorgan Chase could do more and do better. In October, we announced a massive $30 billion commitment over the next five years to advance racial equity, drive an inclusive recovery, support employees and break down barriers of systemic racism, including changes across our firm to help us better serve our customers, our communities and our own employees by leading with diversity, equity and inclusion. We were deeply honored that JPMorgan Chase was named the Corporate Funder of the Year by Inside Philanthropy, which noted the size, substance and strategic focus of our commitments.
Our company alone cannot end systemic racism, but we can do our part to drive clear policy, as well as business and community solutions, that create an inclusive recovery and promote shared prosperity. In February 2021, the JPMorgan Chase Institute and PolicyCenter shared new research and data-driven policy recommendations to inform immediate support to those most impacted by COVID-19, as well as longer-term policies to increase the financial health and stability of households and small businesses. These include support for extending and expanding unemployment benefits, providing additional rental assistance funding to stabilize families, and reforming Small Business Administration programs to better support Black, Latinx, women and other underserved entrepreneurs. This year, the J.P. Morgan International Council also put forth a series of recommendations, focused on the future of the international system and the future of work, advocating for business leaders to engage with policymakers to advance the public's interest - not just business - and drive solutions in the post-pandemic world.
Bringing bold ideas about an inclusive recovery and removing structural barriers are not just matters of better government policy and programs. Businesses must be at the table with ideas — and have a willingness to change their own practices — to effectively advance solutions that have the impact we so desperately need. That is why JPMorgan Chase is investing in economic opportunity. We will continue to develop better programs and products and advance policies that can lead to an inclusive economic recovery and opportunity for all.

View Text Version ►
For the sheer speed and size of its response to COVID and demands for racial equity, JPMorgan Chase earns the nod this year. It pledged - and is moving - a $250 million response to the pandemic, and a $30 billion (with a "b") commitment in loans, equity and direct funding toward racial equity. The company's giving is always strategic and substantial.
INSIDE PHILANTHROPY
Driving an inclusive recovery
In a year where our customers, employees and communities faced devastating social, economic and commercial consequences from the COVID-19 pandemic, JPMorgan Chase focused on applying the full force of its resources to serve all of its stakeholders. To address the immediate and long-term impact of COVID-19, our efforts included quickly deploying an initial $250 million in global business and philanthropic support to vulnerable and underserved communities, existing nonprofit partners and underserved small businesses.
Advancing racial equity
In October, JPMorgan Chase announced a $30 billion initiative to advance racial equity and address key drivers of the racial wealth divide, combat systemic racism and support our own employees.
Over the next five years, the firm will put this commitment into practice and help close the racial wealth divide by combining our business, policy, data and philanthropic expertise to increase affordable lending and housing, expand minority-owned small business credit and capital, help more people gain the skills they need to be successful and build a diverse workforce.
Advancing policy solutions through data
Our JPMorgan Chase Institute and PolicyCenter use firmwide data to analyze, develop and promote policy insights and solutions, educating and informing policymakers and business and nonprofit leaders. Through this work, we are able to advocate for sustainable solutions to economic inequality and help address other critical issues our communities are facing today.
Preparing workers for the future of work
Even before the pandemic, rapid changes in technology, automation and artificial intelligence continued to exacerbate the disconnect between skills and jobs. As part of our $350 million, five-year investment to equip young people and adults with the skills they need to be successful in a rapidly changing economy, JPMorgan Chase is developing pathways and policy recommendations to help underserved students gain better access to higher education and real-world work experiences. We have made this support also available to those workers, regardless of age, most affected by the COVID-19 pandemic. In addition, we are testing new strategies to upskill and reskill our own employees to address changes in technology and business needs.
Supporting small business growth and entrepreneurship
Small businesses are the backbone of our communities, and the COVID-19 pandemic has profoundly affected the entire sector. According to the JPMorgan Chase Institute, Black, Latinx and women-owned small businesses are underrepresented among firms with substantial external financing, limiting opportunities to scale their business.
To help eliminate these barriers, JPMorgan Chase announced a new $350 million, five-year global commitment to foster Black-, Latinx-, women-owned and other underserved small businesses. This includes philanthropic investments to support diverse-led nonprofit organizations; low-cost loans to invest in community development financial institutions (CDFIs); and direct equity investments in early-stage companies. As part of our commitment, JPMorgan Chase is also expanding its signature Entrepreneurs of Color Fund, which provides low-cost loans to minority-owned small businesses, to more U.S. cities in 2021.
Promoting neighborhood development
Affordable housing and homeownership are among the greatest factors that fuel the racial wealth divide. As a result, we are changing our business practices, advancing product innovation and advocating for more effective housing policies through our $30 billion commitment to advance racial equity.
In Chicago, seven organizations received a $7.2 million philanthropic investment to boost long-term homeownership. This includes promoting innovative modular home construction, as well as providing financial products and coaching in South and West side neighborhoods, including Back of the Yards, North Lawndale and Chicago Lawn.
Expanding financial health and wealth creation
As part of our five-year, $125 million commitment to improve financial health, JPMorgan Chase is leveraging its philanthropic capital and expertise to seed and scale technology-based innovations specifically for low- and moderate-income households around the world. Through the Financial Solutions Lab, part of our 10-year partnership with the Financial Health Network program, we have supported 40 fintech companies, whose innovative products collectively reach more than 4.5 million people and have helped U.S. residents save over $1 billion.
Globally, we support similar efforts to address the financial health needs of communities outside the U.S., including the Financial Inclusion Lab in India and the Catalyst Fund to stimulate financial inclusion in emerging markets.
Tackling climate change
JPMorgan Chase is committed to advancing sustainable solutions for our clients and within our own operations. We are adopting a financing commitment aligned with the goals of the Paris Agreement to help clients navigate the challenges and capitalize on the long-term economic and environmental benefits of transitioning to a low-carbon world. We'll establish intermediate emission targets for 2030 for our financing portfolio, focusing first on the oil and gas, electric power and automotive manufacturing sectors. We also committed to source renewable energy for 100% of the firm's power needs — such as installing on-site solar panels at our retail branches and commercial offices.
Awards and recognition
Ranked in Top 10 on

Fortune magazine's

World's Most Admired Companies list
Ranked in Top 10 in Top Corporate Responders, a list assessing pandemic mobilization compiled by

Forbes

and JUST Capital
Recognized by

Inside Philanthropy

as Corporate Funder of the Year for the firm's response to the COVID-19 crisis and demand for racial equity
Earned 100% rating on the Human Rights Campaign's Corporate Equality Index 2020 — 18th consecutive year.
Accomplishments
Inclusive recovery: In 2020, the firm committed more than $500 million in low-cost loans, equity and philanthropic grants to address the immediate COVID-19 crisis, drive an inclusive recovery and advance racial equity. These efforts are targeted to help 1.3 million individuals gain access to financial coaching, help another 172,000 individuals enroll in jobs and skills programs, assist 64,000 underserved small businesses and create or preserve 43,000 affordable housing units.



Community development and

Advancing

Cities: We helped bolster the long-term vitality of global cities through low-cost, long-term loans and philanthropic investments.

‐ Building on JPMorgan Chase's $500 million commitment to drive inclusive growth and create greater economic opportunity in cities around the world, the firm awarded a total of $35 million to organizations in seven U.S. cities that won the firm's 2020 AdvancingCities Challenge: Baton Rouge, Boston, Chicago, Minneapolis, New Orleans, Philadelphia and Portland.

‐ Advancing policy solutions: We released new policy papers to provide data-driven analyses and policy recommendations that address the pandemic's immediate and long-term financial impacts on households, small businesses and communities, as well as the need to ensure an equitable recovery.

Careers and skills:

‐ We invested $75 million to better prepare young people for the jobs of today and tomorrow, beginning in six U.S. cities: Boston, Columbus, Dallas, Denver, Indianapolis and Nashville.

‐ We celebrated 10 years of The Fellowship Initiative (TFI) and renewed our commitment to improving economic and social outcomes for young Black and Latinx men. TFI will triple the number of young people it serves to more than 1,000 over the next 10 years and broaden its reach across several U.S. cities. The program has driven 100% admission to college among graduating Fellows; among these, more than half were the first in their family to attend college.

Financial health:

‐ In India, the Financial Inclusion Lab supported 30 fintechs, which have expanded their services to reach over 20 million people in underserved communities.

‐ To date, the Financial Solutions Lab Accelerator has supported 43 fintech start-ups across six cohorts.

‐ We provided immediate support to organizations such as Mission Asset Fund and the International Rescue Committee (and its CDFI affiliate, the Center for Economic Opportunity), to provide financial coaching and affordable loans to households and small business owners with a focus on undeserved communities.

‐ We have been long-standing supporters of the Cities for Financial Empowerment (CFE) Fund, including its BankOn initiative to equip accounts with common standards that make banking accessible to more people. We worked closely with them to ensure our clients could receive stimulus and other emergency payments safely through Chase, following social distancing protocols.

Sustainability: Since 2003, our firm has committed over $23.9 billion in tax equity financing for wind, solar and geothermal energy projects in the U.S., including $5.7 billion for wind and solar projects in 2020. Through the Climate Leadership Council and membership in Business Roundtable, we've also supported market-based policy solutions to address carbon emissions. In 2020, we completed our inaugural green bond issuance of $1 billion.
Small business expansion: JPMorgan Chase launched its Small Business Forward initiative in 2015. Over the last five years, the firm has provided more than $200 million in philanthropy, including $20 million in COVID-19 relief, to support underserved small businesses in cities around the world. These funds provided access to capital and technical support to over 1 million diverse small businesses, which have raised nearly $10 billion in capital and increased revenue by an average of 22%.
Employees serving our communities:

‐ More than 18,000 employees volunteered over 116,000 hours in 2020. This includes nearly 220 JPMorgan Service Corp volunteers from 13 countries who contributed nearly 9,500 hours working with nearly 50 nonprofits.

‐ More than 500 employees participated in the Board Match Program, which deepens the impact of employees' donations to nonprofits when they also serve on the organization's board. In 2020, the firm matched more than $1.9 million in contributions to those nonprofits.

‐ In 2020, our firm and its employees donated over $1 million to COVID-19 relief efforts and $7.2 million to disaster relief efforts around the globe.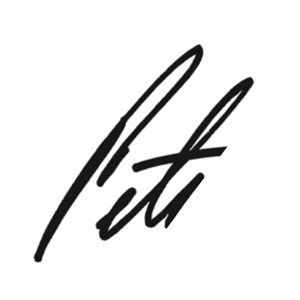 Peter L. Scher
Head of Corporate Responsibility and Chairman of the Mid-Atlantic Region