Corporate Responsibility
We have learned some important lessons navigating the challenges of the past few years. We faced a pandemic, a growing wealth gap, continued social and racial unrest, and a war in Ukraine resulting in a devastating humanitarian crisis. It has also been a chance for companies like ours to step up and, with a deliberate and coordinated approach, help move toward a better direction.
Challenges such as systemic inequality and economic disparity run deep, but they are not insurmountable. It is the responsibility of all of us — from government to the private sector — to advance solutions and build an equitable society and economy.
In September 2021, I joined JPMorgan Chase as global head of Corporate Responsibility because of this firm's unique position to make an impact. For nearly 10 years, JPMorgan Chase has pioneered a model for corporate responsibility. We've combined philanthropic capital, research, our employees' expertise, policy recommendations and advocacy before every level of government. This integrated approach has helped support small business owners, train workers for the jobs of today and tomorrow, empower underserved people to grow wealth, build more affordable housing, and test ways to make communities more resilient against climate change. These foundational needs remain critical.
Building on what we've learned, today JPMorgan Chase is integrating this approach into how we do business. We are scaling data-based ideas to support our customers, clients, communities and employees to address issues ranging from sustainability to racial equity to inclusive economic growth. This smart strategy is what drew me to this firm.
As a central pillar of the firm's $30 billion racial equity commitment, our work to improve housing affordability and stability — especially for households of color — exemplifies this approach.
Research from the JPMorgan Chase Institute put a spotlight on the pandemic's unequal impact on households, including specific hardships facing renters. These insights are informing policy and practice. Guided by this data, we have committed $400 million in philanthropic capital ranging from low-cost loans and equity to affordable housing initiatives that are community-led, systemic and scalable. And we are advancing data-driven policy solutions to help break down structural inequities, including solutions to improve access to affordable mortgage products, increase housing supply in opportunity connected neighborhoods and mitigate bias in home valuations. These efforts inform our business as the firm delivers on its goal to expand homeownership and reduce housing costs by originating and refinancing tens of thousands of additional loans for Black, Hispanic and Latino homeowners — and to finance the creation and preservation of 100,000 additional affordable rental homes in underserved communities — in the next five years.
We have learned a great deal from this multifaceted approach, in collaboration with community and government leaders. We are now leveraging this blueprint so we can continue to bring the full force of our firm in support of inclusive economies across the globe.
Long-term business success depends on collective societal success: Greater economic stability and sustained growth undermine inequality.
Helping to address the challenges of sustainable, inclusive growth is the right thing to do. It is what our customers and employees expect of us.
And it is good for business, too.

Bringing the full force of the firm
Helping to address the world's most pressing problems — from economic inequality and climate change to systemic racism — is a business imperative at JPMorgan Chase. We are able to deliver solutions to these challenges at scale because of the investments we have made over the years to build a strong and healthy company and serve our customers and clients.
With that foundation in place, we are combining our business resources, policy engagement, philanthropic capital, unique data and expertise to help create a stronger, more inclusive economy. We are also collaborating closely with critical stakeholders, including policymakers around the world and nonprofit organizations embedded in the fabric of their communities, to help drive innovative solutions.
The firm receives feedback and insights through long-standing relationships with key stakeholders — including civil rights organizations, consumer policy groups, nonprofits, civic leaders and trade associations — which continues to inform the development of JPMorgan Chase's products, services and business practices, including the firm's $30 billion commitment to advance racial equity.
Investing in women of color
Black and Latina women are the backbone of many of America's communities — as consumers, homeowners, entrepreneurs, business owners and essential workers in critical sectors. According to the JPMorgan Chase Institute, Black and Latina women were particularly vulnerable to the financial effects of the pandemic, experiencing the fastest depletion of their stimulus balance gains. Their economic recovery is further compounded by long-standing racial and gender wealth gaps.
Supporting the economic success of Black and Latina women is foundational to building more equitable communities. In 2021, for the first time, JPMorgan Chase's annual competition to advance equity in cities specifically sourced and supported solutions designed by and for Black and Latina women, their families and their local economies.
Accomplishments:

We committed $30 million by 2024 to help catalyze long-term economic prosperity for Black and Latina women. As part of this $30 million commitment, we awarded $5 million grants to collaboratives across six cities — Baltimore, Los Angeles, Miami, Minneapolis-St. Paul, New Orleans and Washington, D.C.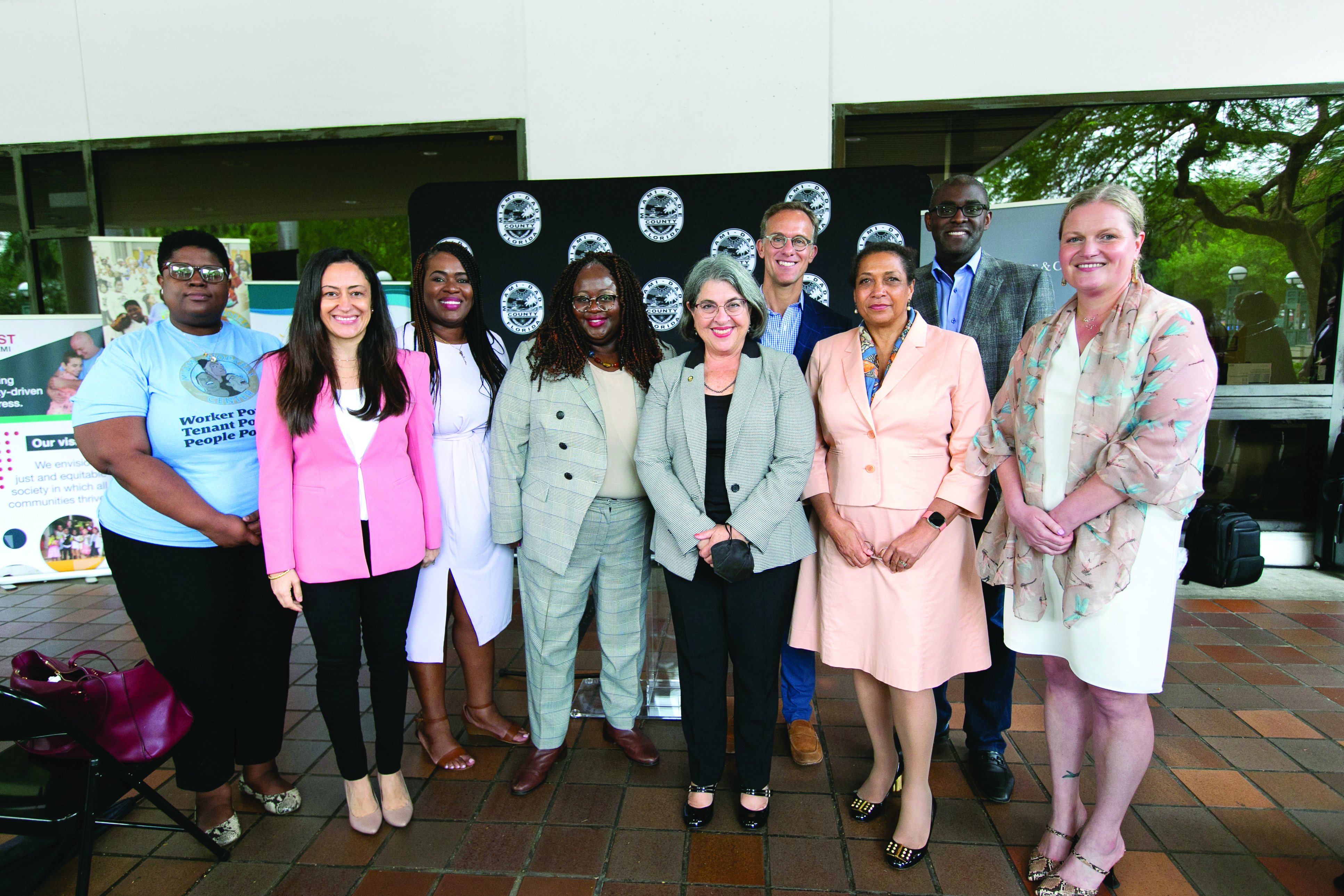 Accelerating climate and sustainability solutions
Developing solutions to the sustainability challenges we face is critical for our planet and communities around the world. JPMorgan Chase's global reach and expertise position us well to help reduce emissions and advance climate action.
The firm is minimizing its environmental footprint while helping our clients raise capital for efforts such as building sustainable infrastructure, developing and scaling new technologies, and implementing business strategies to transition to a low-carbon economy. We are also focused on helping carbon-intensive industries strategically decarbonize and are supporting investors who seek to put their capital to work to advance these opportunities.
Accomplishments:

The firm set a new target to finance and facilitate more than $2.5 trillion through 2030 to advance sustainable development, including $1 trillion in green initiatives that support climate action.
JPMorgan Chase published the comprehensive steps we are taking to better align our financing activities with the climate goals of the Paris Agreement, which include 2030 portfolio-level emissions reduction targets for the oil and gas, electric power and auto manufacturing sectors.
We released our Carbon CompassSM methodology, which guides our approach for Paris-aligned target setting, measuring clients' carbon intensity, evaluating ongoing progress and integrating carbon performance considerations into business decision-making.
Having achieved carbon neutrality across our operations since 2020, we set new targets to reduce the environmental impact of our physical footprint, including our buildings, branches and data centers.

Building strong careers and skills
Rapid changes in technology, automation and artificial intelligence continue to change the labor market and alter career paths. JPMorgan Chase made a five-year, $350 million commitment in 2019 to prepare people for the future of work and meet the growing demand for skilled workers around the globe. As part of this, we are building pathways and policy recommendations to help underserved students gain better access to credentials, skills, degrees and real-world work experiences.
Accomplishments:

This commitment includes $75 million for the firm's global career readiness initiative to better prepare young people for the jobs of today and tomorrow.
Globally, our employees dedicate their time to help young people develop the skills necessary for success through programs such as The Fellowship Initiative and Advancing Young Professionals. These programs helped prepare more than 440 young people for personal and professional success in 2021.
JPMorgan Chase hired approximately 4,000 people with criminal backgrounds in 2021, approximately 10% of our new hires. The firm also supported Clean Slate legislation to help clear or seal eligible criminal records and open access to jobs in places such as Connecticut, Delaware and Michigan — and continues to push for measures in Colorado and New York.
As part of the $34 million ongoing philanthropic commitment across India, the firm is helping young people pursue promising career pathways while also supporting microbusinesses and inclusive fintech solutions.
Supporting small business growth and entrepreneurship
Supporting small businesses and underserved entrepreneurs is key to lifting entire communities, yet research from the JPMorgan Chase Institute shows that Black-, Hispanic-, Latino- and women-owned small businesses are underrepresented among firms with substantial external financing, limiting opportunities to scale their businesses.
To address these disparities, we are leveraging our business activities, policy expertise and philanthropic capital to develop innovative approaches focused on expanding access to capital, expertise and networks for underserved entrepreneurs.
Accomplishments:

In 2021, the firm made a five-year, $350 million commitment to grow Black-, Hispanic-, Latino- and women-owned small businesses. This effort is helping to improve access to capital by providing low-cost, long-term capital and technical expertise for more underserved entrepreneurs in the United States.
The firm invested more than $100 million in Black-, Hispanic- and Latino-owned and -led minority depository institutions and community development financial institutions (CDFIs) that provide vital financial services, such as small business loans, to underserved communities.
In 2021, we made a $42.5 million commitment to expand the Entrepreneurs of Color Fund (EOCF), a collaboration with a network of investors, foundations and CDFIs to fuel Black-, Hispanic- and Latino-owned businesses in the United States. Since 2015, EOCF has provided more than 1,500 loans and deployed more than $78 million in capital.
We supported ADIE's organizational capacity and provided the nonprofit with technical assistance to help women from low-income neighborhoods of Greater Paris, including in Seine-Saint-Denis, to build and sustain their businesses.
The firm committed $10 million in loan capital to the Southern Opportunity and Resilience Fund, which provides flexible, affordable capital and free business support services to small businesses and nonprofits in the South and Southeast United States to help them navigate the COVID-19 economic crisis.
Catalyzing community development
Economic opportunity has deep roots in neighborhood conditions, and many communities struggle with concentrated poverty, disinvestment and other challenges — including an ongoing affordable housing crisis that disproportionally impacts households of color.
JPMorgan Chase is helping to support opportunity-rich neighborhoods where diverse communities across income levels can live, including through access to stable affordable housing and homeownership. We are also promoting data-driven policy solutions to help improve household stability and increase the availability of and equitable access to affordable housing for both renters and homeowners.
Accomplishments:

As part of our $30 billion racial equity commitment, we committed $400 million in philanthropic capital over five years to improve housing affordability and stability for Black, Hispanic and Latino households.
Our $400 million commitment includes $20.4 million to 11 nonprofits working to test and scale models to improve household stability and housing affordability.
The JPMorgan Chase

Policy

Center is supporting comprehensive, evidence-based policy reforms to improve affordable rental housing and homeownership, including expediting the execution of better targeted rental assistance, incentivizing eviction reforms that improve outcomes for tenants and landlords, and building on COVID-19 protections that support homeowners.
Expanding financial health and wealth creation
Policies and programs aimed at improving financial health — such as providing access to affordable financial services and addressing the underlying challenges that Black, Hispanic and Latino families face — are key to an inclusive economic recovery. According to research from the JPMorgan Chase Institute, the median Black family holds 32 cents and the median Latino family holds 47 cents for every dollar held in liquid assets by the median white family.
In 2019, we made a five-year, $125 million commitment to improve the financial health of underserved communities. As part of this, we are leveraging our philanthropic capital and expertise to seed and scale technology-based innovations specifically for low- and moderate income households around the world.
Accomplishments:

Over the past seven years, JPMorgan Chase has committed more than $40 million to the Financial Solutions Lab to help cultivate, support and scale innovative ideas that advance the financial health of low- to moderate-income consumers and historically underserved communities.
Companies that participated in the Financial Solutions Lab have helped customers build more than $3 billion dollars in savings, avoid $420 million in fees and settle over $20 million in debt.
The firm assists similar efforts around the globe, including the Financial Inclusion Lab, which supports fintech solutions for low-income populations across India, and the Catalyst Fund, which promotes financial resilience in emerging markets such as India, Kenya, Mexico, Nigeria and South Africa.
Employees serving our communities
Through skills-based volunteering programs, JPMorgan Chase facilitates our employees' desire to support their communities and causes that are important to them.
2021 Accomplishments:

More than 23,000 employees volunteered over 191,000 hours. This includes 275 JPMorgan Chase Service Corps volunteers from 19 countries who contributed nearly 9,200 hours working with 44 nonprofits.
Our career mentorship programs connected more than 1,200 employees with youth, helping to set them on the right path toward their future career endeavors.
Our Board Service program trained and placed more than 110 employees on nonprofit boards across the United States.
The firm and our employees donated more than $8 million to disaster relief efforts around the globe in 2021. In 2022, the firm and our employees have already donated more than $5 million to the Ukrainian humanitarian crisis.
Awards and recognition
Ranked Top 10 in

Fortune

magazine's 2021 World's Most Admired Companies list.
Ranked Top 10 in the JUST 100: Companies Leading the New Era of Responsible Capitalism, compiled by

Forbes

and JUST Capital.
Recognized in

Forbes'

inaugural 2021 Green Growth 50 list.
Recognized in

Forbes'

2021 America's Best Employers for Veterans list.
Earned 100% rating in the Human Rights Campaign's Corporate Equality Index 2021 — 19th consecutive year.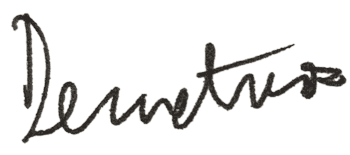 Demetrios Marantis
Global Head of Corporate Responsibility